The Garden of Eden Evening
at the Eden Project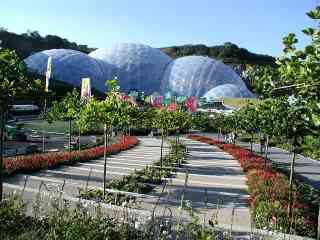 On the evening of 23rd June 2007, the summer soltice, the Eden Project in Cornwall will be open to naturists in a ground breaking event called 'The Garden of Eden'. Red Letter Days, a company already well known for arranging unforgetable gift experiences are, together with British Naturism, organising one of Britains largest ever naturist events.
Not only is The Eden Project one of the most popular tourist attractions in the UK, but everything about this evening is aimed to support and show the miracle of nature across the world. Altogether this is the perfect opportunity to experience a real life Garden of Eden just as nature intended!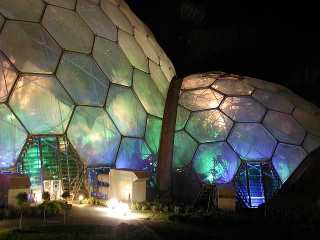 It is already being called the Eighth Wonder of the World. Constructed in a disused china clay pit near St.Austell it consists of giant biomes that house species of plants from all over the world. One is maintained at a tropical temperature and houses plants such as coffee, rubber and bananas. Another has a warm temperate climate such as that found in the Mediterranean and South Africa where species such as cork, grapes and olives can be found. This dome also houses sculptures.


The evening commences at 7.00 p.m. finishing at 11.00 p.m. and the admission price includes the following
Exclusive entry for naturists and access to all areas including biomes, restaurants, shops etc. completely naked
Secure changing facilities to store clothing and bags
An appetizing choice of hot or cold buffet consisting mainly of local produce
Two drinks per person from a choice of wines, local beers or soft drinks
Various entertainment during the evening providing for children and adults including a live band
A wide range of produce stalls and exhibitors
A goody bag to take home and also a free prize draw organised by Red Letter Days
This will all help to make up a fantastic evening in what is going to be a very exciting Nudefest2007 weekend. Visit Red Letter Days Garden of Eden for further details of this fantastic event at the Eden Project.

Please subscribe to our newsletter Naturist Times. It tells you regularly about updates to our website plus other interesting naturist bits and pieces.
---
Return from here to British Naturism Return from The Eden Project to Naturist Holiday Guide Home Page