British Naturism
Nudefest2010

British Naturism is now organising Nudefest2010.This follows the tremendous successes of Nudefest over the past three years and is to take place between Thursday 17th and Sunday 20th June this summer!
Click here to read the report of Nudefest2010
The event is to be held at Newperran Holiday Park near Perranporth in Cornwall, and is the result of a great deal of hard work by British Naturism and the owners of the holiday park, Keith and Christine Brewer.
Newperran has been chosen for Nudefest2010 because, as the last three years have proved, it is an ideal venue for the event, secluded and with distant sea views.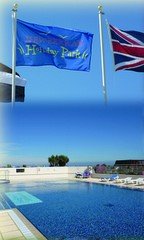 Newperran Holiday Park has previously won gold and silver in the Camping and Trailer Magazine's "Campsite of the Year" awards and been named as one of the top ten touring parks in Cornwall by Practical Caravan Guide. All pitches have their own electricity but it is necessary to have your own tent, caravan or motor home.
Newperran features a big heated swimming-pool with sunbathing terraces, large pub, shop, café, takeaway, children's and toddlers' play areas and a games/TV room. The shower, washing and toilet facilities are of a high standard and, if the weather should not be too good, there are ample indoor areas.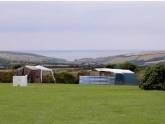 Keith and Christine have been extremely cooperative during the last three years in what must have been quite an unusual experience for them. They were so pleased with the events that they have continued 'banging the drum' for naturism telling the local community, and other guests, what a wonderful group of people attended.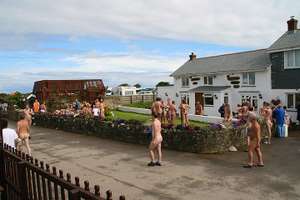 At the time of Nudefest2010 they are also opening designated camping fields solely for naturists. These will be open from Friday 11th until Sunday 27th June and will give people, particularly perhaps those who have travelled a long distance, the opportunity to camp there in the nude for longer.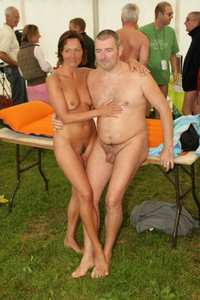 As in previous years, there will be many events and activities during the weekend. Further details will be announced nearer the time.
BN are keen to encourage people from Special Interest Groups to come along and show people what they are up to and run an activity. Keep an eye on the British Naturism website and forum for announcements of items being added to the programme.
Prices for staying at Newperran for three nights are £50 per person for members of British Naturism, £75 for non members and £25 for under 18's regardless as to whether their parents are BN members or not. There is no charge for children aged 5 and under.
Tickets are at a fixed price irrespective of the grade of pitch you choose, the number of people sharing that pitch or your date of arrival.
Static vans – 4/6 berth vans cost £276.00 (including linen), with 6/8 berth vans at £307.00, both for the period Thursday to Monday. NB – Prices do not include the Nudefest ticket which must be purchased separately. A £100 bond payment, which is returnable within 5 working days, is also required.
Nudefest2010 is open to all and presents a great opportunity to bring friends, family, neighbours and work colleagues to a naturist weekend – it's an especially good event for first-timers. Non-BN members will pay more for their ticket, but would make a big saving if they join BN before the event.
Tickets must be purchased in advance and can be booked by either visiting www.newperran.co.uk, emailing holidays@newperran.co.uk or calling them on 0845-166 8407 (local rate). You can also request a brochure to find out more about Newperran Holiday Park, including terms and conditions of booking.

Read our report on Nudefest2007

Read the British Naturism report on Nudefest2008

Read the British Naturism report on Nudefest2009

It is possible to stay locally and purchase day tickets and details of this, and many other questions can be found on the British Naturism website.

If you do decide to go to Nudefest2010 please would you be good enough to mention that you read about it first on the The Naturist Holiday Guide website. Many thanks!


---
Please subscribe to our newsletter Naturist Times.It tells you regularly about updates to our website plus other interesting naturist bits and pieces.
---

NudistFriends.com - the largest nudist personals site!
Return from Nudefest2010 to the Naturist Holiday Guide home page