Buying a
Property in France?
Look no Further!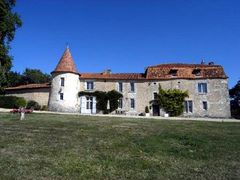 If you are considering buying a property in France, and you are naturist, then finding a suitable property can prove quite a problem. We are speaking from experience!

In our search, we looked at thirty different properties, and the property we bought, and still live at, was property number twenty three.

This was because, despite telling Estate Agents we did not want to be overlooked, short of telling them that we were naturist (which isn't always easy in French) they did not really appreciate the type of property we were looking for.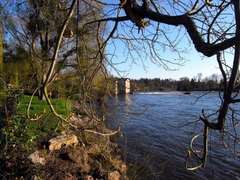 There are two good reasons why we are going to be able to help you to buy your property in France.

Firstly, being naturist, we know exactly the type of privacy you will be looking for.

Secondly, we have teamed up with leading Immobiliers (Estate Agents) in the area to provide us with just such properties!

We are concentrating our searches in the Charente and nearby surrounding areas of South West France such as the Dordogne, because we live here and absolutely love it.

It may be that you had already set your minds on another area of France. If so, we would strongly recommend that you give Charente a chance.


This was the exact situation that two separate pairs of our friends were in and both lots have ended up living in this area! Apart from the fact that it is a beautiful area, it is also within an easy days reach of the channel ports.

We can leave here in the morning and be in Cornwall on the same day.

Air travel is also very convenient from here with several airports within an hour and a half of us that have regular flights to and from the UK.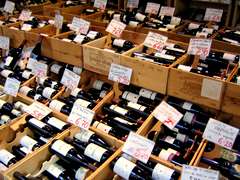 The Estate Agents know exactly what sort of property we are interested in. Suitable for naturists!

On making contact with us, we will put you in touch with the appropriate Estate Agent.
When you have found a suitable property (properties) and wish to visit it (them), this is where we can help you again.

If you can arrange a cheap flight to Bordeaux, Bergerac, Poitiers or Angouleme, we have arranged an 'Accommodation Package'.

This consists of meeting you at the airport, two nights bed, breakfast and evening meal, taking you to the property (properties) and dropping you back to the airport.

The cost for this is £247 per couple. Extra days could be arranged. A typical agenda would be as follows:-
DAY ONE - Pick up from airport, evening meal, accommodation
DAY TWO - Breakfast, house visits, evening meal, accommodation
DAY THREE - Breakfast, take back to airport

Should you require further details regarding any of the following properties, please contact us via the form at the end of the page!

Now is the time to start looking for your ideal naturist home!
View properties under €400000

View property in France over €400000
---
Should you require further information, please contact us via the form below.



Return from Property in France to home page