Hello


Naturist Times, 14 March 2015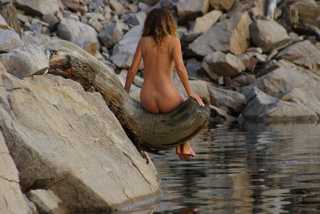 Naturist Times brings you news of updates to our website and other naturist 'bits and pieces'.
If you like this newsletter, please do a friend and us a big favour by sending it on.
If a friend did forward this to you, please subscribe by visiting www.naturist-holiday-guide.com


---
SPOILT FOR CHOICE!
Welcome to our first newsletter of 2015, and what an exciting time of the year it is (certainly in the Northern Hemisphere!)

We have spent the last few weeks in Cornwall (our annual Pilgrimage) catching up with friends and family. Now back home in France spending naturist time in the garden (it has already reached 20 C.), and this year we certainly hope to visit some of the wonderful naturist accommodations that appear on our website.

It is now over eight years since we started this website and, in this time, holidays and accommodation for naturists have just got better and better.

The first accommodation is ideal for naturist clubs, or groups of naturists.
---
MANOIR DE SAVONNIERE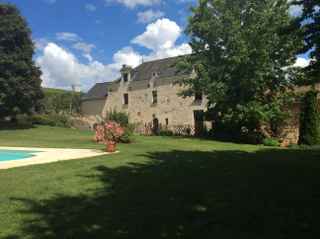 Manoir de Savonnière is a wonderful 17th Century Anjou Manor House, situated in the beautiful Pays de la Loire region of west-central France.

This is the perfect location for a naturist holiday. The large grounds, with a salt water swimming pool, are very private and surrounded by vineyards.

Manoir de Savonnière, which can sleep up to nine people, retains its 17th century charm with its exposed beams, corridors, large fire places and living areas.

Attached to Manoir de Savonnière, but with totally independent accommodation, is Gite Allouette, which can sleep up to eight people.

The properties can be rented together or independently.

For more information, and details of a special offer, visit Manoir de Savonniere.

---
TORREMAR, SPAIN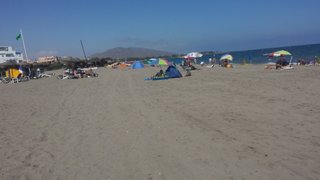 From France to Spain where we have a well equipped air conditioned first floor apartment in the Torremar naturist village at Vera Playa.

This sleeps up to four people with a double bedroom, kitchen, lounge/diner leading to balcony with mountain views. There are indoor and outdoor pools, a childrens play area, supermarket, bars and restaurants.

There is easy access to the popular Vera Playa beach.

Prices from £195 per week.

Contact Tony and Jayne for more details.
---
NATURIST SAILING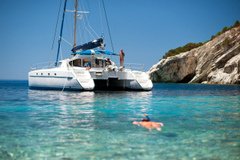 When Mark and Sam first started organising naturist sailing trips, little did they know just how popular they were going to be.

Vigla Natura are organising one week naturist sailing trips around the stunning Ionian Islands. Their new catamaran yacht, (with Mark your naturist skipper), will allow you the freedom of having a sailing holiday without any prior sailing experience or qualifications.

The trip will take you to some of the most beautiful areas of Greece and give you the chance to learn to sail or just completely relax on board.

Due to popular demand Vigla Natura are pleased to announce the launch of a new naturist sailing trip from 5th September to 12th September 2015. They have only four double cabins so you need to book fast.
---
CORFU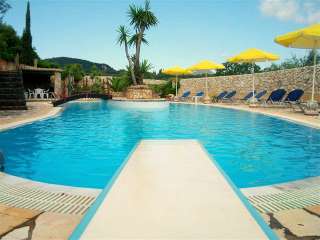 Finally, a chance to buy a beautiful property in Corfu. What is even better, you can take your summer holiday there before making your final decision!

VILLA ATRAIDES has four double bedrooms and is located in a unique position, nestling on its own hillside surrounded by the beautiful Corfu countryside. In the garden there is a kidney shaped swimming pool (aprox. 22m x 7m) with an island and diving board.

The villa and the separate guest house, which is currently being used as a naturist style holiday resort, sit proudly at the high point of the grounds looking down over the traditionally stepped gardens.

The property is on the market at the amazing price of €395000.

As mentioned earlier, you have the opportunity to stay there this summer and find out what life is really like on Corfu.

Get in touch with Del and Julie for more details.


---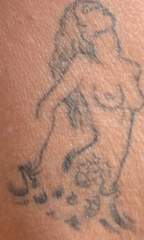 This is a busy time of the year, with lots of news, so we will be sending out another newsletter soon after Easter with some celebration news!

If you should contact any of the many wonderful naturist accommodations that appear on our site we would really appreciate it if you mentioned our names. Many thanks!

We love hearing from you and thank you very much to all our fellow naturists who contact us. We will always try to reply to you.

If you see a man with this tattoo on his hip, come and say hi!

Enjoy Spring and happy planning for Summer 2015.

Please keep in touch!

Rog and Jan