Naturist Times, 23 January 2009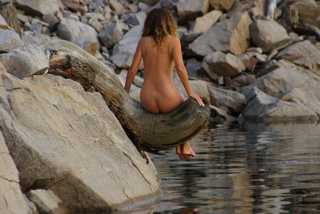 Naturist Times brings you news of updates to our website and other naturist 'bits and pieces'.
If you like this newsletter, please do a friend and us a big favour by sending it on.
If a friend did forward this to you, please subscribe by visiting www.naturist-holiday-guide.com


---
Summer Is On The Way!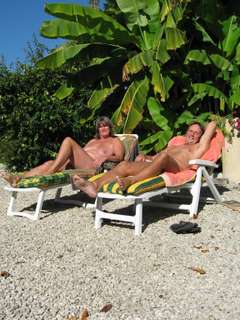 Firstly, a Happy and Successful Naturist 2009 to everyone! We look at this photograph regularly just to remind us of what we have to look forward to in the Summer! Do you have a favourite 'summer photo' to motivate you during the colder months? Perhaps we could even start an NHG members page to keep everyone positive during the winter! Please send us your favourite photograph and we will start the page:-)


---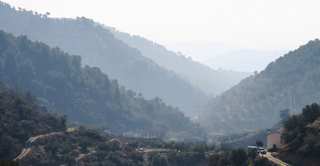 Ian and Irene have been in touch from sunny Spain. You may even have seen their house without realizing it! 'Casa de Suenos' appeared on BBC's 'Living in the Sun' TV programme and Ian and Irene were the first people to buy a house on camera. They are now ready to receive naturist guests on a bed and breakfast or full board basis, and you can also be pampered with a massage as Irene is a fully qualified masseuse!




---
Jan and I have been to Tenerife before and have always wanted to return to the Canaries. Hearing about Don Luis Apartments has certainly whetted our appetites to go to Fuerteventura. The apartments are very reasonably priced by Lazydays Holidays and certainly well located to explore the naturist friendly beaches of the Island.


---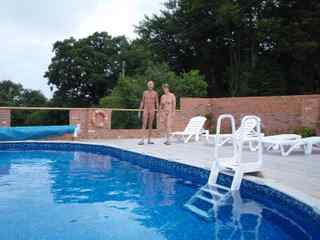 If you are living in the UK then you may be one of the many people that appear to be staying there for the summer, mainly because of the current economic climate, rather than travel abroad! If so, then we know of two naturist places in the south west that are certainly worth consideration.

We have featured 'Acorns' in our newsletter before and they have been on our website for nearly two years. Andy and Kathy have been working tirelessly to improve facilities and Andy was in touch the other day to tell us "Acorns is now able to accept touring caravans and campervans as well as tents and has new toilet and shower facilities open for 2009 along with electric hook up points available." Great news for naturists looking to stay in Devon!


---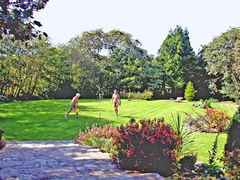 Further South West again, in the beautiful county of Cornwall, you come across 'Little Crugwallins' near St.Austell! For those of you who have read previous newsletters this may appear a little confusing. The last time we mentioned Little Crugwallins. we told you it was For Sale. Rupert and Rosemary have now changed their minds, and the great news is that they are open for business for Summer 2009. There are three well furnished holiday lets available and an added bonus is that they are within ten miles of the 'unofficial' naturist beach The Vault.




---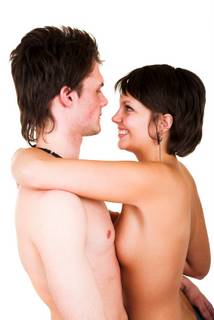 Since we first started our website, we have been contacted on a regular basis by naturists looking for like minded people or groups to meet up with. It was not an area that we considered at first because we wanted to ensure that our site remained for genuine naturists and, as a result, we have always been very careful as to which web sites we link to.

However, after a great deal of research, we have found a company with a very similar ethical approach as us to naturism. As a result we have joined forces with Nudist Friends and created Naturist Holiday Friends and are very happy to recommend them to anyone looking for friendship.


---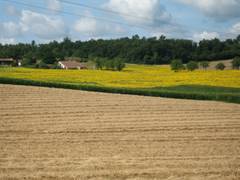 Another result of our website is that we have had contact with many naturists on a regular basis who keep us updated with their holidays which, in turn, we hope adds information value to our website. Several have been to stay at our naturist bed and breakfast and are coming again this year. We are going to offer 15% room discount to anyone who reads this newsletter and subsequently books with us. Both our letting rooms are now en suite.




---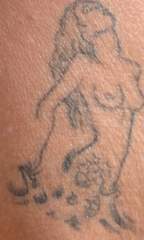 Thank you, again, to everyone who contacts us! We really appreciate your input towards our site.

Don't forget! If you see this tattoo on a man's hip come and say hello. Hopefully, it will be me!

Keep in touch!

Jan and Rog


---