Naturist Times, 30 April 2011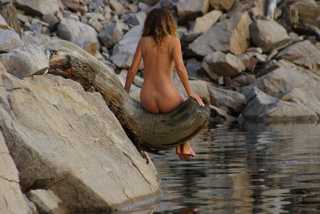 Naturist Times brings you news of updates to our website and other naturist 'bits and pieces'.
If you like this newsletter, please do a friend and us a big favour by sending it on.
If a friend did forward this to you, please subscribe by visiting www.naturist-holiday-guide.com


---
Sunburn in April?
Royalists or not, a Royal Wedding has to be an excuse for a party and, thanks to the weather as well, we went to a great BBQ to 'celebrate'!

What a month! We're getting a tan and it's only April. Also, with Easter gone, everyone is seriously starting to think about booking for the summer, if they haven't already done so.

However, if you haven't started looking yet, don't panic. We have two new resorts on our website that look great and a chance to win a discounted holiday!



---
Camp Full Monte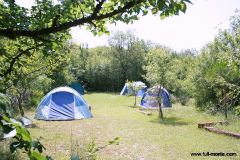 Maybe Montenegro is not the first country that springs to mind when thinking of naturist holidays. Camp Full Monte could very well change that.

For a unique camping experience Camp Full Monte is certainly the place for you! This wonderful clothing optional campsite is situated in eight hectares of stunning natural beauty, typical of the countryside of Montenegro. Also, if you are looking for an eco-friendly campsite, you have hit the jackpot twice.

It is situated on beautiful land, not connected to mains power or water. The modern ecologically friendly facilities include composting toilets, waterless urinals, and sinks & showers utilising solar heated water.

Therefore, the campsite facilities offer you the chance to camp in the wild without the hassles you would normally face with no mains electricity or water.

The toilet block has been been described by guests as 'almost as good as a 5 star hotel' and 'the best loos ever', a very important factor in camping!

In addition to the main naturist campsite there is an adjacent non-naturist area of oak woodland with pitches, an outdoor shower & composting toilet.

If you don't fancy cooking you can always let Steve and Denise cook their "dish of the day" for you!


---
Finca Los Etera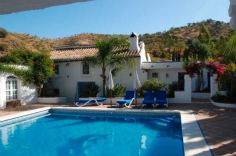 If you prefer a holiday with no children around then Finca Los Etera has the answer for you! The freedom and privacy offered by Finca Los Etera make the perfect setting for an adult only naturist holiday. The Finca nestles in the hills of Andalucia in Southern Spain, an area well known for its magnificent variety of flora and fauna.

Andalucia has been a favourite destination for sun-seeking travellers for decades and there is no wonder why. With an average of over 320 days of sun a year what better place to take a naturist holiday!

Finca Los Etera is a traditonal stone built farmhouse which is over 300 years old. There are five individually styled guest rooms all with air conditioning and en-suite.

Set in 20 acres of mature garden and rural countryside, the finca offers the perfect surroundings for naked walks through the grounds. Wonderful naturist freedom! After your walk, a quick dip in the pool before sunbathing!

The sumptuous food is home cooked and, together with the beer and wine, is fully inclusive in the price!


---
Vritomartis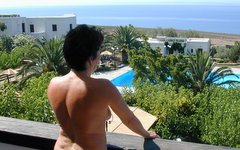 If you fancy 25% off a holiday to Crete and you can travel in 'off peak' times then you must enter the Vritomartis competition

The family run hotel and bungalows of Vritomartis offer quality naturist holidays and are located near the village of Hora Sfakion on the south coast of Crete. This region is one of the most spectacular and unspoiled coastal areas of this beautiful island.

Vritomartis Hotel and bungalows have 180 beds in 85 beautifully appointed rooms, of which 42 are located on two floors in the main building and 43 in 9 separate bungalows all of which have either a mountain or sea view.

There is a choice of four different naturist beaches nearby, one of them being the resort's Filaki beach, the only official naturist beach on Crete.




---
Naturist Property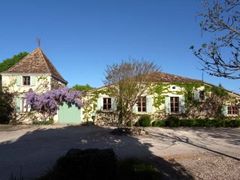 It could be that you are thinking of buying a holiday home abroad, or possibly even making it a full time move!

We have built a 'naturist property' section that may possibly help you!

Here we have listed properties, many in France near to where we live, that might just whet your apetite.

Should you require more information on any of these properties or, in fact, if you have a suitable property that you are trying to sell, please do not hesitate to contact us.


---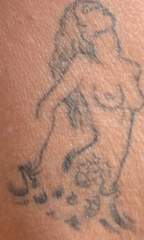 Actually, if you contact any of the many wonderful naturist accommodations that appear on our site we would really appreciate it if you mentioned our names. Many thanks!

Have fun booking your holidays and keep in touch to let us know what you are doing.

If you see a man with this tattoo come and say hi!

Rog and Jan