Naturist Times, 19 February 2011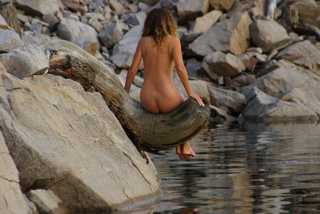 Naturist Times brings you news of updates to our website and other naturist 'bits and pieces'.
If you like this newsletter, please do a friend and us a big favour by sending it on.
If a friend did forward this to you, please subscribe by visiting www.naturist-holiday-guide.com


---
On Land
or
All At Sea?
This is probably our favourite ezine of the year. The first one, when we really look forward to the summer ahead. If you are in the UK, or indeed, many parts of Europe half term has arrived and it really is time to start planning for the summer, if you haven't already done so.

There are several reasons to act fairly quickly in this month's newsletter as we know that places are already getting many bookings!



---
Naturist Sailing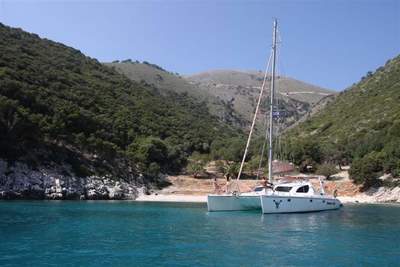 The naturist sailing trip organised by Vassaliki Naturist Club around the Greek Islands is proving massively popular.

So much so, that there is only one cabin left and that is on the September 3rd-10th trip.

The yacht will follow a route around the beautiful coastline of the Ionian Islands taking in some of the most stunning secluded bays, tranquil Greek harbours and spectacular scenery.

If this interests you it is vital that you contact Mark and Sam straight away!


---
Casa de Libertad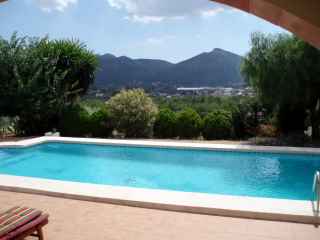 If you are travelling through the Costa Blanca in Spain, why not spend a few nights at Dee and Bill's guest house, Casa de Libertad.

Situated in the Bernia Mountain range, they offer you a truly individual Spanish naturist holiday experience. Surrounded by stunning countryside, the luxurious guest house affords the high degree of privacy that naturists long for.


Casa de Libertad is within easy reach a variety of things to see and do.

Maybe, though, you will just want to laze by the pool with it's breathtaking views of the Bernia and Solana mountains.

Dee and Bill also arrange day stays if you need somewhere to pass the day before catching a flight home. Alicante Airport is only just over an hour away!


---
La Vergnolle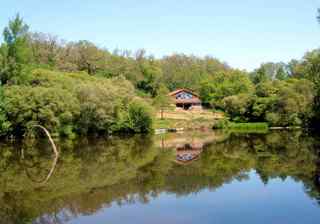 If you are looking for a secluded house with swimming pool for your naturist holiday in France, then La Vergnolle could be the answer to your dreams!

La Vergnolle is a beautiful two bedroom house surrounded by its own woodland and meadow. The veranda, which overlooks the lake, is the perfect place to sit with a drink in between, perhaps, taking a sauna or sunbathing by the saltwater pool.

It is situated in the Limousin, which is a region of lakes, stunning natural beauty and rich history. If you are looking for activity then there are opportunities for hiking and mountain biking as well as the more leisurely pursuit of fishing!


---
Kalo Kairi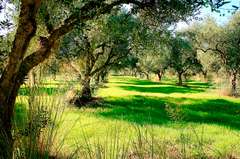 You may remember in the last newsletter we told you about Kalo Kairi on the Greek Island of Crete.

Well, since we sent out that newsletter, they have had such a demand for apartments that they are now offering two or four person apartments as accommodation, as opposed to tents!

Just to remind you, Kalo Kairi is set in its own olive grove and located in East Crete in one of the most unspoilt regions on the island. It has the added benefit of being close to many spectacular nudist beaches.


---
Villa Atraides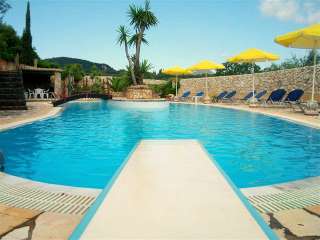 Again, if you feel like leaving the car at home and flying to a Greek Island then Del and Julie would love to see you at Villa Atraides on Corfu.

The villa is located in a unique position, nestling on its own hillside surrounded by the beautiful Corfu countryside.



Villa Atraides has featured in a newsletter before, but the reason we are mentioning it again is that Del and Julie are offering a 10% discount solely to readers of this newsletter!!

If you do contact them, please make sure that you mention the Naturist Holiday Guide in order to get your discount.


---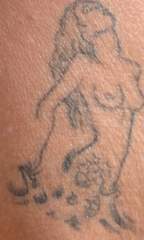 Actually, if you contact any of the many wonderful naturist accommodations that appear on our site we would really appreciate it if you mentioned our names. Many thanks!

Have fun booking your holidays and keep in touch to let us know what you are doing.

If you see a man with this tattoo come and say hi!

Rog and Jan