Alton Towers Naturist Weekend 2013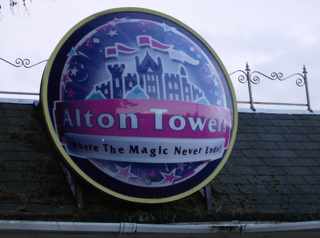 Make a note of the Friday 22 - Sunday 24 November 2013 because that is when Alton Towers becomes totally naturist.
This is as a result of the huge success of last six years events organised by British Naturism.
Alton Towers originally approached British Naturism in March, 2006, suggesting an exclusive weekend at their hotel complex whilst the theme park was closed for annual maintenance.

The offer was taken up and around 275 BN members spent the weekend at the Splash Landings hotel and, because of such great feedback, several hundred naturists have attended since then.



For that pioneering event in 2006, British Naturism arranged all sorts of events and activities to keep people entertained, and the fabulous Waterpark – Cariba Creek – was open throughout, busy with naked people for the first time in its history.
For many people, this was their first British Naturism event and others had joined BN especially to be able to go – feedback from both groups was excellent.

This also seemed to be an event that appealed to younger people, with plenty of families with small children and 20-odd members of YBN coming along.

The event also proved a huge success with the staff, three of whom subsequently joined British Naturism.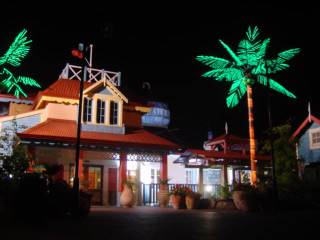 The Splash Landings Hotel at Alton Towers will, again, provide superb up-market accommodation for guests.

The theme park itself will again be closed for maintenance in November and Alton Towers have therefore offered the resort for this one weekend only to members of British Naturism.

The resort includes the Cariba Creek Waterpark – one of the most fabulous waterparks you will ever have experienced.
As usual, BN will be putting on activities and entertainment. They plan to have a mixture of exercise and dance classes, workshops and presentations, including guest speakers, music and dancing, spa sessions, exhibitions, tours of the gardens, quizzes, kids activities, and games for everyone.
There's also plenty of opportunity to chill out in the company of like-minded people.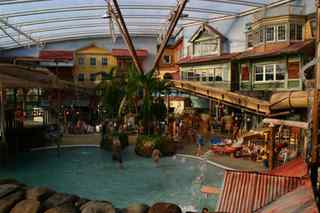 British Naturism will have the entire hotel to themselves and nudity will be permitted throughout from 6pm on the Friday to midday Sunday.

The majority of rooms are family rooms designed for two adults and two children. It is possible for four adults to share a room, but rooms are made up of a double bed and bunk-beds - please bear this in mind when booking.


RATES UNCHANGED FROM 2011!
The cost is £285 per room for the weekend (two nights) based on two people sharing. An extra adult (12 years of age and over) can stay in a room for an additional £55 for the weekend, a child (4 – 11 years) for £45 for the weekend. Children up to 3 years old go free. Prices include bed, breakfast, VAT, entry to the Waterpark and all BN events and activities.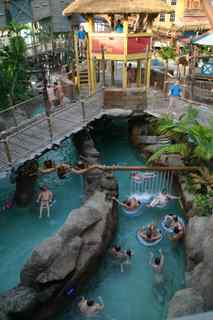 A dedicated phone line for this weekend has been set up and so you will need to phone 0870 222 1100 to make your hotel reservation. You will be asked for your BN membership number before the booking is confirmed.
Single person's sharing service If you are travelling alone and would be prepared to share with another member, to reduce the cost, please call the BN Head Office (01604 620361) and ask to be added to the list.

You will be asked for your credit card details and BN membership number. British Naturism will then deal direct with Alton Towers to make your booking at the appropriate rate.

This has been a very popular initiative, making the weekend inexpensive and a great way to meet new people!

If you do decide to go to the Alton Towers 2013 event, please would you be good enough to mention that you read about it first on the The Naturist Holiday Guide website. Many thanks!
---
Please subscribe to our newsletter Naturist Times. It tells you regularly about updates to our website plus other interesting naturist bits and pieces.
---
Return from Alton Towers to Naturist Holiday Guide Home Page