Hello


Naturist Times, 24 November 2012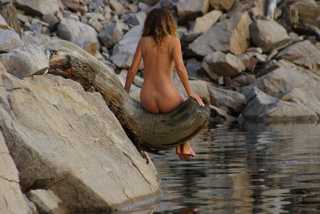 Naturist Times brings you news of updates to our website and other naturist 'bits and pieces'.
If you like this newsletter, please do a friend and us a big favour by sending it on.
If a friend did forward this to you, please subscribe by visiting www.naturist-holiday-guide.com


---
Around The World in 2013
Talk about wishing your life away! Summer is only just over and we are already talking about an early season trip in 2013 to the west coast of France, visiting Montalivet, Euronat and Arnaoutchot.

Luckily for us, these are all within three hours of where we live so we will go as soon as we have the first hot spell.

Meanwhile, let's enjoy the moment, think about those trips, and look forward to Christmas and the New Year.

We love writing this newsletter because it gives us a chance to write, yet again, about some wonderful naturist accommodation, and this month is no exception. This is a bit of a world trip, starting in Portugal.
VALE DO PEREIRO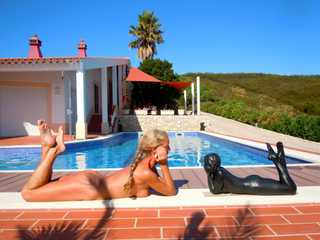 If you are considering a naturist holiday in Portugal, then look no further than Vale do Pereiro ! This is an amazing opportunity to stay in a truly stunning property. Less than 20 minutes from the official beach at Odeceixe, there are many unofficial naturist beaches within a very short drive!

The spacious villa which sleeps six, is of an open plan design with large living room and an air-conditioned dining room with wonderful open views.

Ideal for all-year round holidays, the villa has central heating, three log fires and a fabulous sauna.

You may find that you enjoy your stay so much that you would like to buy Vale do Pereiro. Well, it is on the market. Find out more details.


---
SUNSEEKERS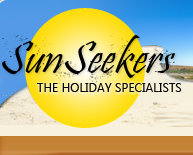 Sunseekers is an independent holiday company dedicated to providing a high standard of Fuerteventura villas and apartments with quality service at competitive prices.

Add to this the fact that Sunseekers pride themselves on having first hand experience and a good insight of their resorts in Fuerteventura, you have the combination of high class naturist friendly accommodation and excellent local knowledge.

Sunseekers has property for rent at Corralejo, Villaverde, El Cotillo, Caleta de Fuste and Triquivijate.
---
VASNAT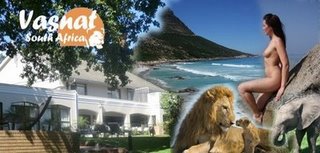 You may recall at around this time last year, we mentioned that Vasnat was about to open its doors in South Africa.

Well, it has already proved to be a tremendous hit and we now have some great new photographs on our Vasnat page.

Just as a reminder, Vasnat Spa Resort can be found in Somerset West in the south east of the Western Cape Winelands at the foot of the Helderburg Mountains, and offers luxury, style and a high standard of service.
---
GYPSY FALLS
If you are visiting Australia, or maybe you live there, then Gypsy Falls has to be on your 'wish list'.

Gypsy Falls Waterfall Retreat is every naturist's idea of escapism. If you are looking for rest and relaxation in very private, natural surroundings, you will find no better.

Tucked away in the beautiful Lorne Valley which is set amongst the lush foothills of the Camden Haven Hinterland, south west of Port Macquarie, it is within easy reach of Sydney, NSW.

The accommodation consists of two romantic luxury cottages situated in 20 acres of secluded rural bushland.


---
BRITTANY FERRIES

We have just heard that Brittany Ferries have a fantastic early booking offer.

Customers can save 20% on their 2013 family holidays! This offer is available for peak season and school holidays!

Book right now and you'll save 20% on your perfect holiday in France or Spain next year. This saving applies to sailings, accommodation and even cabins for you and all your party.

Simply book by 14 December 2012 and give yourself something to look forward to!

For further information check the Brittany Ferries website!
---
CHRISTMAS
If you are like us, you probably haven't started thinking about Christmas presents and are always glad of suggestions.

Here, we are mentioning a couple of potential 'stocking fillers'.
---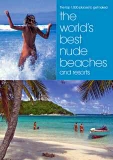 Bare Beaches
If you are stuck for inspiration why not buy your partner the Bare Beaches book! It's full of fantastic pictures and ideas for your next naturist holiday.
304 pages which describe 1000 naturist beaches and resorts in 57 countries throughout the world.
We're sure they would let you read it as well!


---
Cooltan
We know that naturists love no tan lines. However, we also know that there are occasions when it is necessary to cover up.
Why not continue the all over tanning process whilst still wearing clothes?
We have come across this great range of Cooltan Tan-Through Swimwear which enables you to carry on sunbathing, even whilst dressed!
For Christmas 2012 why not give yourself or your partner The Perfect Gift: A Tan!
---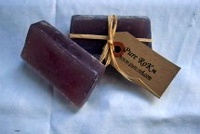 Pure RoK
Just as an aside, Jan and her friend Katrina have started up their own soap making business, Pure RoK.
All their soaps are SLS free (Sodium Laurel Sulphate) and SLES free (Sodium Laureth Sulphate) and all of their gorgeous aromas, fragrances and colourants are natural.
They are also vegetarian friendly and for the most part vegan friendly. All the packaging is either recycled, biodegradable or reusable.
For an additional 'stocking filler' check out the Pure RoK website


---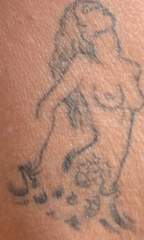 If you should contact any of the many wonderful naturist accommodations that appear on our site we would really appreciate it if you mentioned our names. Many thanks!

We love hearing from you and thank you very much to all our fellow naturists who have contacted us during the past year. We will always try to reply to you.

May we wish all of you a very Happy Christmas and a prosperous and naturist New Year!

If you see a man with this tattoo on his hip, come and say hi!

Keep in touch!

Rog and Jan