The World's Best Nude Beaches and Resorts

'AMAZING PHOTOGRAPHS, AMAZING NUDE BEACHES!'
We are now approaching Christmas and it is time to start planning your 2023 naturist holiday!
There are hundreds of naturist beaches and resorts throughout the world for you to visit. What better stocking filler than "The World's Best Nude Beaches and Resorts" to discover where these places are! YOU can now order your copy HERE!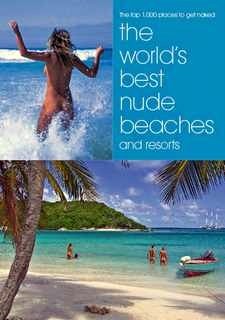 This book is an absolute must for nudists, or potential nudists, in search of naturist beaches and resorts. There is a wealth of information packed into the 304 pages which describe 1000 naturist beaches and resorts in 57 countries throughout the world.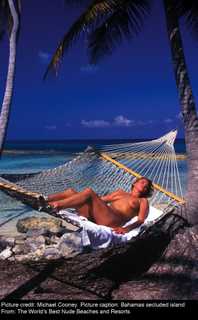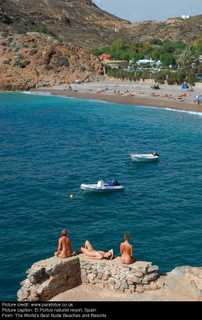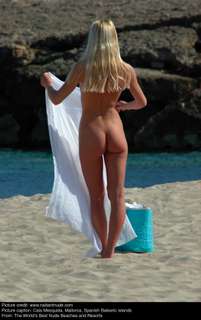 The introduction immediately sets the scene of what a wonderfully relaxed and natural lifestyle naturism is.
The 'frequently asked questions' section is particularly useful to anyone considering naturism for the first time and the '10 things to do nude' section is certainly thought provoking. We've tried some of them but not the para sailing over naturist beaches!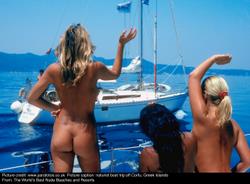 The book is not entirely confined to beaches. There are 31 States in the USA that are researched, both coastal and inland. We travelled across America in 2004 and had no idea there was such a beautiful resort in the middle of Colorado where it is possible to sit in a hot spring overlooking mountains and valleys.
There are pages devoted to California alone and the whole of the east coast seems to cater for naturists. How about trying 'Skinny Dip Falls' in Eastern New York! There are exact details of how to get there!
This is another great benefit of the book. There are not only superb photographs throughout, but also very descriptive directions as to how to get to the beaches and resorts.
We have been to some of the European naturist beaches mentioned and it would be virtually impossible to go wrong, so accurate are the details.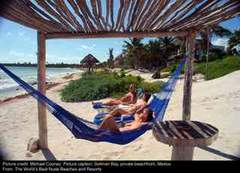 So are you planning a cruise around the Greek Islands or do you live in Australia? Maybe you are visiting Eastern Europe for the first time or going to the Caribbean.
Whatever your plans, you will find this book an invaluable resource. We will not be travelling without it from now on!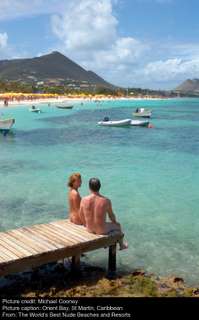 BUY YOUR COPY NOW!
You can own a copy of this book too! So cast away your clothes and settle down to read about the 1000 best places to sunbathe nude. Keep that summer holiday feeling alive all year round!
                 The World's Best Nude Beaches and Resort
                       Don't get undressed without it!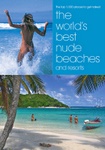 UK Delivery ₤13.95 + ₤3.00 p&p = £16.95
Europe(inc ROI) £13.95 + £9.00 p&p = £22.95
---
Return from 'Nude Beaches' to Naturist Holiday Guide home page.

Please subscribe to our newsletter Naturist Times. It tells you regularly about updates to our website plus other interesting naturist bits and pieces.