Hello


Naturist Times, 24 May 2014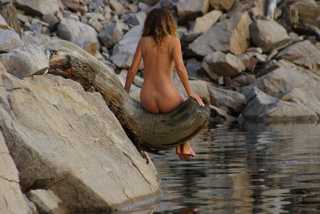 Naturist Times brings you news of updates to our website and other naturist 'bits and pieces'.
If you like this newsletter, please do a friend and us a big favour by sending it on.
If a friend did forward this to you, please subscribe by visiting www.naturist-holiday-guide.com


---
HOT SUMMER AHEAD!
Well, we have now left the wind lashed, weather beaten, Cornwall and are back home in France.

Unbelievably, I am writing this sat in front of a fire and it is chucking it down outside.

However, there are two lots of good news. The local farmers say that it is going to be a really hot summer, and they are rarely wrong.

Secondly, all the places mentioned in this newsletter, and many other resorts and accommodations on our website, still have vacancies so you can now get booking so as not to miss out!
---
COSTA NATURA 602, SPAIN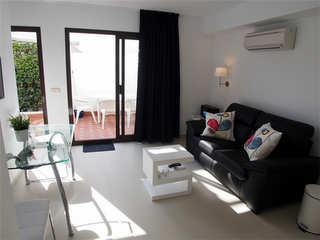 The complex of Costa Natura is located a few kilometers from the town Estepona in southern Spain.

Apartment 602 in the naturist complex has recently been completely refurbished to a very high standard.

The luxury apartment has double glazing, large white tiled floors throughout and an air conditioning/heating unit.

Situated on the Costa del Sol, Costa Natura is also very suitable for a winter sun destination.

It is located directly on the naturist beach making it an ideal family naturist holiday venue.

The apartment has a large terrace, with partial sea-views which overlooks the gardens.

If you are looking for a wonderful naturist holiday then Apartment 602 could be the answer to your dreams.

For more information visit the Costa Natura 602 page on our website.

---
FIG LEAF VILLAS, PELOPONNESE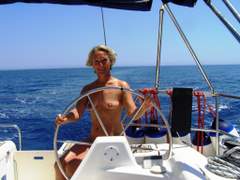 The Peloponnese has miles of empty sandy beaches, lush wooded areas, waterfalls and lakes, mountains, charming Greek fishing villages and mountain villages.

Fig Leaf Villas is a wonderful, adult only, naturist holiday centre in this area.

There are three villas and a shared swimming pool 10m x 5m, plus wonderful sea and mountain views. The villas are 1.5 kms from the sea, and about 5 minutes drive to the nearest shop.

One villa sleeps up to 4 people, the other two sleep either 2/3 or 2 persons.

A very popular facility at Fig Leaf is that the owners, Cliff and Quee, provide sailing days on their wonderful Yacht, a Gib'sea 43. These sailing trips are open to anyone from first-timers to experienced sailors.

The boat trips are available from 1 day on board up to three days and two nights on board or a separate 1 week cruise.

You are guaranteed a wonderful welcome and a memorable holiday at Fig Leaf Villas.

Visit our Fig Leaf Villas page to find out more about this fantastic naturist accommodation.
---
VASSALIKI, KEFALONIA
The wonderful Greek island of Kefalonia is home to Vassaliki Naturist Club. Located along the west coast of mainland Greece, Kefalonia is the largest of the Ionian Islands, covering 786sq.kms.

You may have seen on our website mention of the wonderful naturist sailing trips organised by Mark and Sam at Vassaliki. Due to the beautiful areas visited on these yachts, and the huge popularity of the trips, the 2014 sailing holidays are fully booked.

If you are considering a sailing trip in 2015 it would be worth contacting Mark and Sam early to check on availability.

However, all is not lost. There is still limited accommodation available at Vassaliki for August, September and October. Act quickly to avoid disappointment. Find out more about booking a holiday at Vassaliki.
---
GREENWOOD VILLA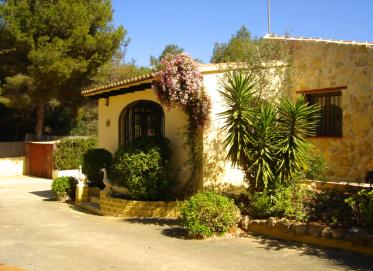 You will find Greenwood Villa tucked away in the pine scented tranquillity of the beautiful coastal Montgo National Park near Javea, Northern Costa Blanca, Spain.

This is a child free naturist bed and breakfast which, because of its privacy and location, is a naturist's paradise.

It is situated on the peninsular overlooking Javea port. There are many spectacular walks from the villa where, because Spanish law permits full nudity in public places, it is possible to walk naked through the woods and along paths with wonderful coastal and sea views from the Javea peninsular.

Naturist hosts John and Liz have been in touch to let us know of late availability in June. They are also offering a 10% discount for stays of more than five days.

Visit the Greenwood Villa page for more details.


---
COSTA NATURA, SPAIN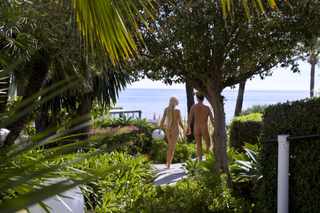 Costa Natura is a wonderful family naturist paradise in Southern Spain, with two hundred apartments accommodating from two to six persons, with approximately 50% being available to rent.

The resort is set in lush sub-tropical gardens with an abundance of flowers all year round.

It is situated right on the beach with immediate naturist access. Some sunbeds and fixed parasols are provided during the warmer months.

There is a wide variety of apartments available ranging from a two person studio to a duplex luxury holiday apartment sleeping six.

You may well want to stay here for the duration of your stay.

However, there is a wide range of excursions availably ranging from a trip to Granada City and the Alhambra Palace, to a Gibraltar Rock tour, dolphin boat trip and shopping.

Just click here to find out the many things that Costa Natura has to offer you.


---
SUMMER WORK
Finally, we have been contacted by Oleg, a 24 year old naturist, who is looking for summer work. He is fluent in English, Russian, Ukrainian and Latvian, and is prepared to take on any work.

If this is of interest to you he can be contacted at:- kubiksaharaa@gmail.com



---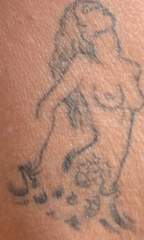 If you should contact any of the many wonderful naturist accommodations that appear on our site we would really appreciate it if you mentioned our names. Many thanks!

We love hearing from you and thank you very much to all our fellow naturists who contact us. We will always try to reply to you.

If you see a man with this tattoo on his hip, come and say hi!

Keep in touch!

Rog and Jan