Naturist Times, 6 December 2007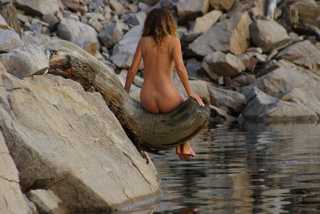 Naturist Times brings you news of updates to our website and other naturist 'bits and pieces'.
If you like this newsletter, please do a friend and us a big favour by sending it on.
If a friend did forward this to you, please subscribe by visiting www.naturist-holiday-guide.com


---
'The Eighth Wonder of the World for Naturists!'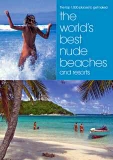 Christmas is coming! You may be far more organised than us and have already bought all your presents. If not, why not buy your loved one a copy of 'The World's Best Nude Beaches and Resorts'!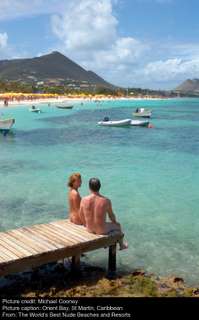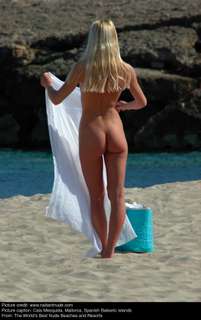 The book has fantastic photographs and descriptions of the top one thousand nude beaches and resorts to get naked throughout the world. It keeps summer alive during the winter!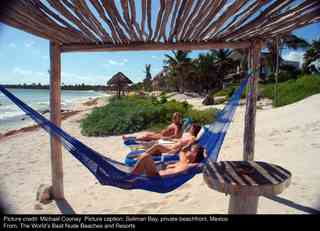 See more photographs and read about it on our site. It is also possible to order it from here but don't delay if you want it in time for Christmas!
---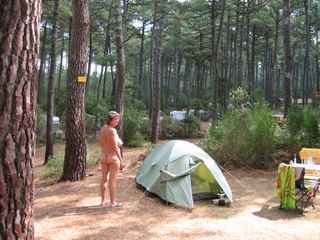 Summer seems but a distant memory but we made our usual September trip to Arnaoutchot and this time broke with tradition. We normally stay in 'Far West' but it really was deserted this year so we pitched in 'Sauvages'.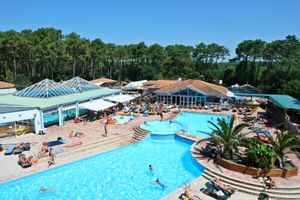 I think that this is now our favourite area. At this time of the year Arnaoutchot closes several of the shower blocks but our pitch was within easy reach of one. It was also very convenient for the running track and there were only a few pitches closer to the beach.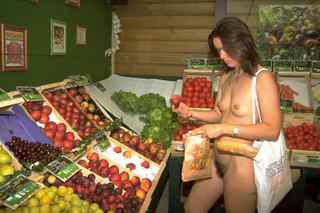 There are several advantages to going at this time of the year. Firstly, all facilities are still open including the shops and restaurants. We went for a meal on the Friday evening which coincided with the opening Rugby World Cup match, France v Argentina. Whooops! It all went very quiet later on that evening.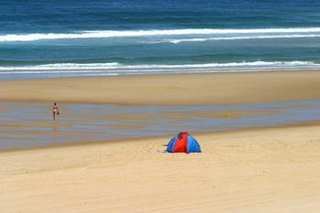 Secondly, it is so peaceful. The site is even more relaxing than usual with far fewer people staying. There are very few children and we were lucky enough to meet two other English couples with very similar interests. Eating, drinking and rugby!

The beach is still guarded until about the second weekend in September despite far fewer people being on there. Also, invariably the weather seems to be hot and the water is still bearable.

Having said that, we would thoroughly recommend going to Arnaoutchot at any time of the season!
---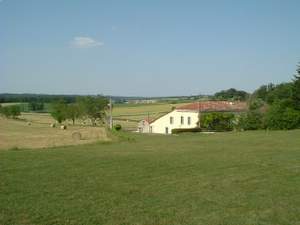 Next year (2008) we are going to open for bed and breakfast. We are situated in the South Charente area of France, about one hour north of Bordeaux. This could prove a useful stop off for anyone travelling to the Mediterranean ie. Cap D'Adge, the Atlantic coast ie.Arnaoutchot, or further south to Spain or Portugal.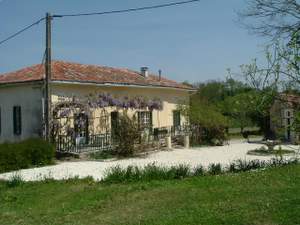 We would be here for anyone who wanted to find out more about naturism in France or, indeed, naturism in general. Maybe you are even thinking of moving to France! We have a south facing terrace which is an absolute sun trap and beautiful walks straight into the vineyard strewn countryside. Jan is also an Internationally trained holistic therapist and would be available for massage, reflexology or aromatherapy.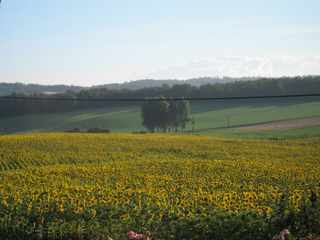 Our rates are 50 euros per double room with continental breakfast. Children can also be accommodated at a reduced rate and well behaved dogs are welcome. An optional evening meal is available at 15 euros per person including wine. Please contact us should you have any further questions or wish to book.


---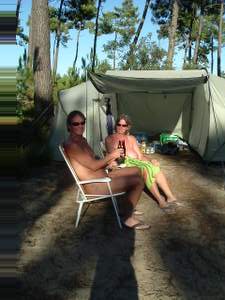 May we take this opportunity of wishing you a very Happy Christmas and a great naturist 2008!

Keep in touch!

Rog and Jan


---