Naturist Times, 2 September 2007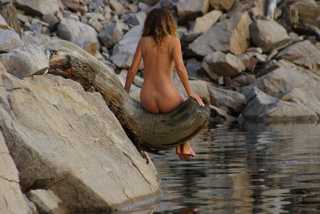 Naturist Times brings you news of updates to our website and other naturist 'bits and pieces'.
If you like this newsletter, please do a friend and us a big favour by sending it on.
If a friend did forward this to you, please subscribe by visiting www.naturist-holiday-guide.com



---


Firstly, apologies for the delay in sending out this newsletter. We moved back to France in July and it has taken a month to sort out our internet access. The website will now be updated. Anyway, excuses over, several things have happened during the last couple of months.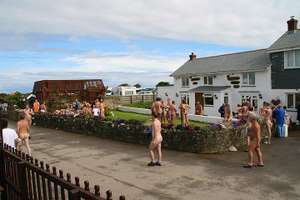 As mentioned in the previous newsletter and on the website, British Naturism were in the process of organising Nudefest2007 to be held at Newperran Holiday Park in Cornwall. To be honest, Jan and I have never gone to organised naturist events preferring to make our own plans and finding our own 'space'. However, we wanted to promote the event and having talked at length to BN's Commercial Manager, Andrew Welch, I found his enthusiasm extremely contagious and so Jan and I had no reservations about going to the event.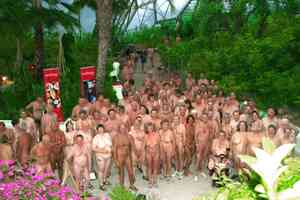 What a great couple of days we had. There were many organised events, displays and workshops. The owners of Newperran were superb hosts and the atmosphere was very positive. A great evening was spent by many at The Eden Project. Read our full report on Nudefest 2007. We enjoyed the event so much that we are planning to come back to Cornwall from France next year to attend Nudefest2008.



---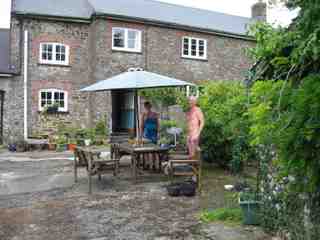 Whilst we were in England we spent a short time camping in Devon and during our journey back to Cornwall we called in to see Andy and Kathy Eke who we first met at the Nudefest. They have set up Acorns Naturist Retreat on the edge of Exmoor, and what a great place it is. There is a new page on our website describing it in detail and having spoken to Andy yesterday they have had a good season so far despite the unpredictable weather, and the swimming pool is now operational!


---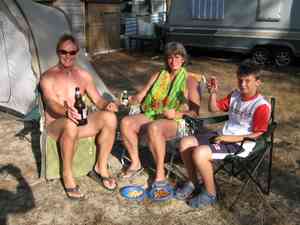 One of our grandsons, Harry, made his annual visit to us this summer. The journey back from England was quite interesting with eight months clothes, Jan's massage table, quite a few cans of English beer, two bikes and a rowing machine that I had managed to borrow, all squeezed into a small trailer and our Clio. We then had to find room for Harry who slotted into his little 'nest' in the back.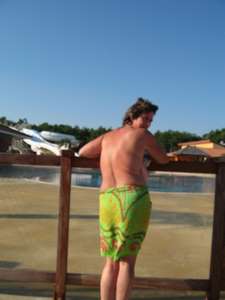 Anyway, as well as clearing our garden which was a jungle, and going kayaking, we went to Montalivet naturist campsite on the Medoc penninsular, near Bordeaux. We had originally planned to go inland with Harry this year but, as often happens with us, our plans changed and the lure of the sea proved too much.

What a fantastic time we had! Jan and I have been there once before in 2000 but it seemed much larger than we remembered. Harry loved it! We took his bike and he cycled miles.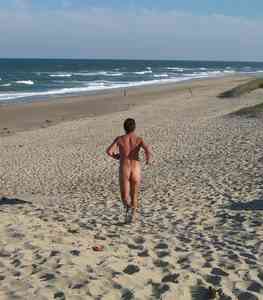 Naturist campsites are a very safe place for children. Everyone is so considerate and we never have any concerns about Harry going off on his own. However, we had some really friendly English neighbours who have been going for many years, and they lent us a bike so one of us was able to cycle with him.
I was able to go off running and Harry had a great time at the new Aquatic fun park that has been built. Actually, we all behaved like kids there!

Please pass on to us any holiday stories you may have. Contact us anyway just to say Hi!


Keep in touch!
Rog and Jan


---