Naturist Times, 11 December 2010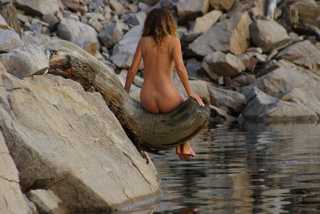 Naturist Times brings you news of updates to our website and other naturist 'bits and pieces'.
If you like this newsletter, please do a friend and us a big favour by sending it on.
If a friend did forward this to you, please subscribe by visiting www.naturist-holiday-guide.com


---
Writing About
Naturist Holidays
Keeps Us Warm!
We really do enjoy the emails we receive from naturists all over the world. They really whet our appetites and we realise that there are so many beautiful naturists beaches and resorts around.

Thank you to everyone who contacts us!



---
Kalo Kairi
We have just heard of a wonderful new idea on the Greek Island of Crete. If you have ever fancied camping there but thought it would be a real hassle getting your camping gear there, your problems have been solved.

Kalo Kairi has provided exactly what you are looking for. Here we have a naturist campsite offering ten spacious fully equipped tents with all the facilities you would need for a luxury naturist holiday. The site is located in East Crete and is in one of the most unspoilt regions on the island. It has the added benefit of being close to many spectacular nudist beaches.

Amongst the facilities on offer is a swimming pool, a snack bar and bar with outside dining area, a convenience shop and also various activities and evening entertainment. There are excursions available on request for those that want to venture off site including boat excursions, walks and hiking trips, waterskiing or wakeboarding, kayaking and sub aqua diving.

Due to the limited amount of accommodation at, Kalo Kairi booking is essential! Book 6 nights and get the 7th free!.

Don't forget to mention that you saw this offer through The Naturist Holiday Guide.


---
Villa Atraides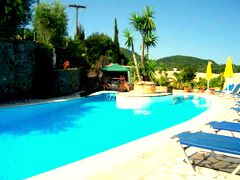 There may be occasions in this weather that the thought of living in a warmer climate seems quite appealing. You may remember a couple of newsletters ago that we told you about Villa Atraides on Corfu.



Well, this is still on the market and the price has now been reduced from €600,000 to €550,000.



The owners contacted us the other day and the temperature was 20c and sunny!!


---
USA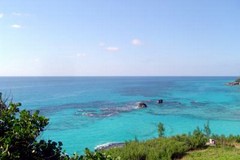 We know that we have many visitors to our website from America. One of them quite correctly pointed out to us the other day that we have no USA button on our home page!

This is really because much of the information we receive concerning the USA tends to be in our 'Your Experiences' section, and not general information describing beaches etc.



We would welcome any information that you can send us. So, if you live in America or have been there on holiday maybe you can help. If you know of any naturist beaches or clubs that would be of interest please let us know.

Perhaps you even have a resort that you would like to advertise with us!

If you could just send the information on our Contact Form Page that would be great! If you have photographs that would be even better. We will get back to you to let you know how to send them to us!


---
Bare Beaches
If you are anything like us you may just have started thinking about buying Christmas presents.

If you are stuck for inspiration why not buy your partner the Bare Beaches book!

It's full of fantastic pictures and ideas for your next naturist holiday.



We're sure they would let you read it as well!




---


May we take this opportunity to wish everyone a Very Happy Christmas and a fantastic naturist 2011!

Please keep in touch and let us know what you are doing!

Jan and Rog


---