Naturist Times, 24 February 2008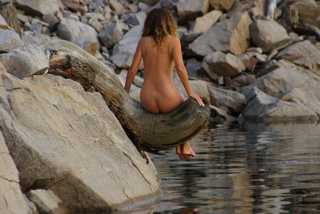 Naturist Times brings you news of updates to our website and other naturist 'bits and pieces'.
If you like this newsletter, please do a friend and us a big favour by sending it on.
If a friend did forward this to you, please subscribe by visiting www.naturist-holiday-guide.com


---
Spanish Health Retreat
and French Gites
A very belated Happy New Year to you and we hope you have a great naturist 2008. We are in the UK at the moment as Jan is doing a short teaching contract and then it is back to France in early April.

If you are looking for an even healthier body and mind than just pure naturism can give we have recently heard of a naturist health retreat set in the stunning Sierra del Gigante region of Southern Spain. Ken and Polly Green, both qualified therapists in various fields, have set up the retreat at 'La Monja' where relaxation and health is the name of the game. Pamper yourself at La Monja!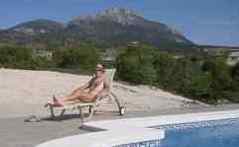 ---


We would like our website to become a wealth of information for naturists and would be naturists alike. We want to tell our visitors about as many beaches, campsites etc. as possible and this is where we were hoping that you may be able to help!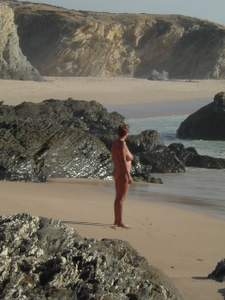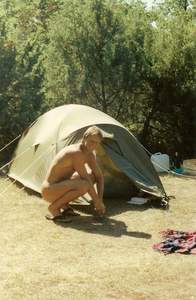 'Word of mouth' is nearly always the best recommendation and so we are developing pages where visitors to our site can have their say and tell other naturists of their good experiences. You can find the main page by clicking the 'Your Experiences' button on our home page.




Which is your favourite naturist beach anywhere in the world? We had an email on Friday from fellow naturist, John, from Utah telling us of Little Beach in Maui.

Which naturist campsites, gites etc. could you recommend? We have received information about accommodation in Scotland and Corsica. This is the sort of information we want to pass on.

Maybe you could tell us your 'First Time Naturist' story!



We'd love to share your naturist experiences! Any help will be greatly appreciated!


---


One type of naturist accommodation that seems difficult to find is two person gites. We now have a solution! 'Le Colombage', situated in the beautiful Burgundy countryside of eastern France and run by Jeremy and Kim Smyth can answer your needs. Amongst other facilities they have indoor and outdoor pools and a sauna. Massage and aromatherapy treatments are also available. Escape the crowds at Le Colombage!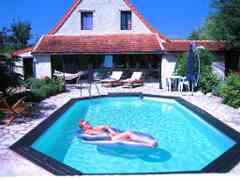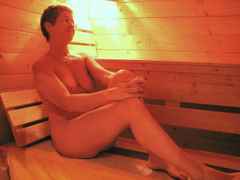 ---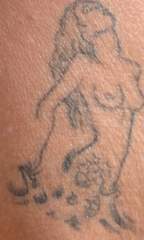 This is the tattoo on my hip! If you see someone with this it's probably me (Rog). Please come and say Hi!

Have a great naturist 2008!

Keep in touch!

Rog and Jan


---