Naturist Times, 13 March 2010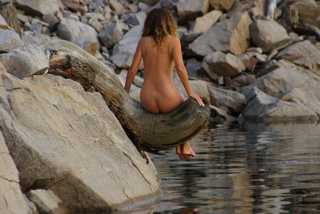 Naturist Times brings you news of updates to our website and other naturist 'bits and pieces'.
If you like this newsletter, please do a friend and us a big favour by sending it on.
If a friend did forward this to you, please subscribe by visiting www.naturist-holiday-guide.com


---
Back in France
Preparing for Summer!
Well, we are back in France now and it is absolutely freezing! However, we always say that we must remember how cold it was which will make us appreciate, even more, being able to wander around in the nude here in the Summer!

We get a great deal of pleasure in writing our website because we come into contact with so many really nice people. We also get to hear about fantastic naturist holidays and accommodation as well as other great ideas revolving around the naturist theme. This month is no exception!



---
Naturist Sailing Holiday in the Balearics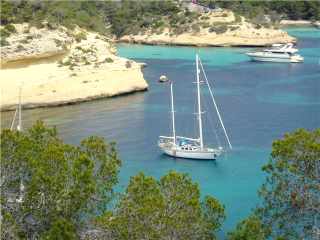 Maybe you have been naturist sailing in the past, or perhaps it is on your list of 'must do's'! Either way this is an opportunity that should not be missed!

Roger and Lizzie have behind them many years of naturist sailing on their beautiful yacht 'JL', and they are now extending this invite to fellow naturists.

They have organised a two month naturist sailing trip around the stunning southern coast of Ibiza, Espalmadore and Formentera, in the Balearic Islands. These cruises will take place during July & August and you can book in with them for any one or two weeks of the voyage.


---
Naturist Fine Art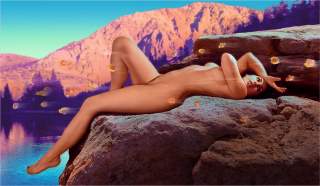 We have recently come across a collection of naturist fine art prints which we think are wonderful! They are by American Jeff Wack who is a Los Angeles based artist and photographer.

The naturist fine art work itself is done digitally and is a combination of Jeff's photography and painting. All the models are shot in a small studio against a plain background. All the other background elements are added from his own photos, often of natural scenery.

The careful execution of his technique often leaves observers wondering what elements are "real" and which are not. This is a wonderful gift in Jeff's paintings and it requires careful examination of his work to fully appreciate.


---
El Cotillo, Fuerteventura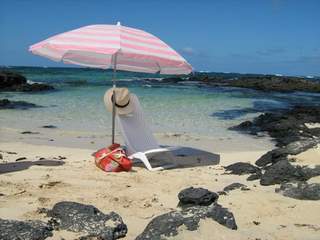 If you are planning a holiday to Fuerteventura, then this will be of interest to you!

This is a stylish apartment in a tranquil fishing village close to white sugar-sanded,naturist friendly lagoons. A romantic break for a couple or those who love quiet, unspoilt beaches,clear blue seas & communing with nature.

The apartment offers everything you need for a relaxing holiday including full cooking & laundry facilities, TV.DVD etc

For more info on Casa Lisa:- + 44 (0)7951 174207
email:- elizabeth.hilton@tiscali.co.uk


---
Eurocampings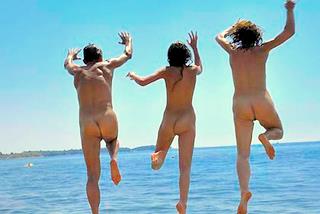 We are pleased to tell you that we have linked up with Eurocampings who, in conjunction with ASCI, is one of Europe's leading camp site specialists.

They have an overview of 8600 campsites throughout Europe, and we have narrowed this down to the 12 countries that have totally naturist campsites.

There are far too many naturist campsites to list individually, so we have broken the list down to the twelve countries throughout Europe that are overviewed.

Check on our Eurocampings page for a full list!


---
Mountain Ash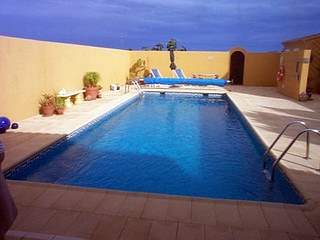 If you need a totally relaxing naturist holiday then Mountain Ash is just what you are looking for!

The accommodation is on a bed and breakfast basis at this luxurious villa which is the home of naturists Linda and Dave.

They have opened up Mountain Ash to other naturists as they know what it is like when on holiday and not being able to strip off. Here you never have to cover up.

The wonderful thing is that, despite its seclusion, Mountain Ash is only ten minutes drive away from Vera Playa, one of the worlds most famous naturist resorts and beaches.


---

We would love to hear from you should you stay at any of the places mentioned here, or anywhere else that you have seen on our website. Please send us a testimonial!


---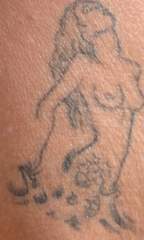 Thank you, again, to everyone who contacts us! We really appreciate your input towards our site.


Another newsletter will be following again soon!

Don't forget! If you see this tattoo on a man's hip come and say hello. Hopefully, it will be me!

Keep in touch!

Jan and Rog


---