Hello


Naturist Times, 22 September 2012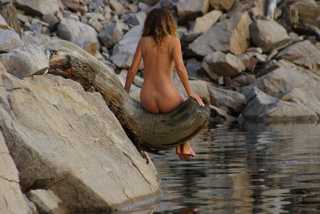 Naturist Times brings you news of updates to our website and other naturist 'bits and pieces'.
If you like this newsletter, please do a friend and us a big favour by sending it on.
If a friend did forward this to you, please subscribe by visiting www.naturist-holiday-guide.com


---
Final Tan Top-Up
What a busy summer! We've had a couple of short camping trips but Jan has been busy with therapies at our local residential yoga centre here in the Charente.

Also, back to Cornwall for our daughters wedding. Whilst there we managed a couple of days on our favourite beach, Pedn Vounder at Treen.

We were surprised at to how textile it has become, but still very naturist tolerant. However, we go to a little cove just around the corner which we had all to ourselves. See photographs of our towels and views from our towels.


If you ever decide to go there, get in touch with us and we will tell you how to find the cove.

Whilst there is still some sun around, we are planning a late summer camping trip to the Costa Brava area of Spain, where temperatures average around 25 centigrade at this time of the year.

We have never been there before but have heard that there are many naturist beaches along that coast and it is only about six hours from where we live in France. Please contact us if you have any tips as to good beaches or campsites in the area, as we would love to hear about them

---
LUXURY VILLA IN SPAIN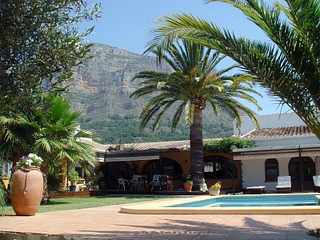 A luxury villa in Spain with total naturist seclusion is hard to find.

Add to that an indoor and an indoor swimming pool, together with nearby naturist beaches, and your dreams have been answered.

This amazing villa , which sleeps eight, is set in a 4500 square metres of secluded grounds in the valley and looks up to the majestic Montgo - the Elephant Mountain - which is the unmistakeable mountain which dominates both Javea and Denia.




---
NATURIST SAILING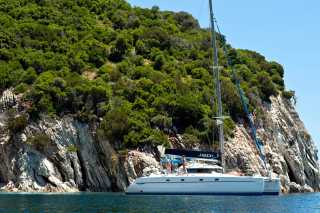 Maybe you are thinking of going on the wonderful a one week naturist sailing trip around the stunning Ionian Islands organised by Vigla Natura.

If so it is important that you know that the week arranged has changed to the week of 8th - 15th June 2013. Maybe this change of date makes this trip a possibility for you!

You will have to act fast as these trips do sell very quickly!
---
VERA PLAYA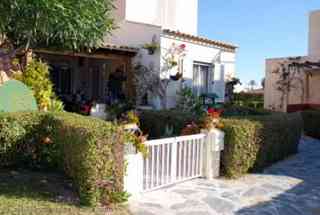 Vera Playa is situated on the Costa Almeria in south-east Spain. This is a truly wonderful part of the Mediterranean coastline located in the warm dry climate of the Almanzora Valley in Almeria.

Vera Playa is a unique Naturist resort consisting of 10 urbanizations of apartments where naturism can be enjoyed in a friendly environment.

It has two kilometres of superb naturist beach and a naturist residential zone of over 2,000 privately owned apartments, a major 4 star hotel and bars, restaurants and shops.

If you are considering buying a holiday home with a potential income opportunity, we have information regarding an estate agent selling such property on Vera Playa.


---
NATURIST CLUBS
We are always very keen to promote naturism and naturist holidays.

One way that we feel that we may be able to help is by promoting Naturist Clubs worldwide.

If you are a member of a family friendly Naturist Club that you feel may benefit by being mentioned on our website please contact us. All we ask is a reciprical link on your club's website.




---
BREATHALYSER LAWS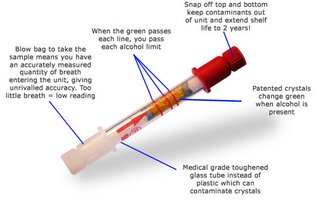 We mentioned this in the last newsletter but we feel we ought to remind everyone again.

A new breathalyser law is being introduced in France. As of the 1st July this year, it will become law in France to have a working breathalyzer in every car on the road, with enforcement of the law taking effect from November 1st and a fine of eleven euros for non compliance!

This means that, even if you are not staying in France, but driving through to another country, you will still need to conform.

This law means that you will have to carry in your car an NF approved breathalyser.

It must be stamped with "NF" to indicate that it meets the "norme française" which is deemed suitable for use in France. (NF is the French equivalent to the UK BSI Kite Mark).

We have teamed up with UK company AlcoSense , one of the very few companies producing a breathalyser which conforms to this standard! 'The Times', 'What Car', and Sir Stirling Moss are among the many who have endorsed AlcoSense.

Make sure that when you buy a breathalyser, it has the "NF" mark on it!




---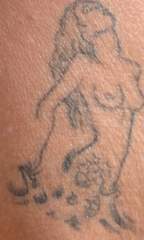 If you should contact any of the many wonderful naturist accommodations that appear on our site we would really appreciate it if you mentioned our names. Many thanks!

Have fun deciding where to visit, and even more fun on your naturist holiday! Keep in touch to let us know what you are doing.

If you see a man with this tattoo on his hip, come and say hi!

Rog and Jan