Naturist Times, 31 March 2012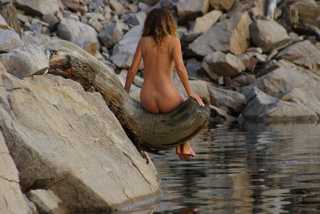 Naturist Times brings you news of updates to our website and other naturist 'bits and pieces'.
If you like this newsletter, please do a friend and us a big favour by sending it on.
If a friend did forward this to you, please subscribe by visiting www.naturist-holiday-guide.com


---
Nude Gardening
and Planning Camping
in March!
We returned from our annual Cornish trip a couple of weeks ago and, like most other places, it feels like summer here.

We can't ever remember gardening in the nude in March before! We are also seriously thinking of going camping next weekend if this weather keeps up.

It appears that naturist holidays are becoming more and more popular. We have two new accommodations featured in this newsletter!



---
CURACAO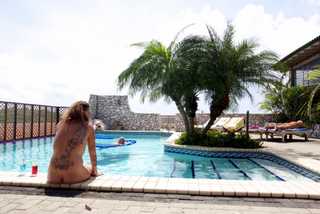 Curacao is an undiscovered gem of the Caribbean, and The Natural is a wonderful eco-friendly, clothing optional resort nestling right in the middle of the island.

The Natural is situated just a stone's throw from the most beautiful beaches. Combine that with the fact that the average temperature on Curacao is about 27° C ( mid 80s F), you have the perfect setting for a naturist holiday.

There is no doubt that Hélène and Paul will ensure that you have a wonderful time. So much so, that maybe you will want to own one of the fifteen bungalows soon to be available to purchase.


---
AUSTRALIA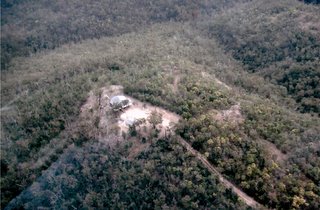 Perhaps you work near Brisbane and fancy a naturist weekend. Maybe you live in the UK and are planning a trip around the world.

Wherever you live, if you are visiting Australia, Tironui is certainly worth considering

Situated in 42 acres of Australian native bush, Tironui offers the ultimate in naturist freedom.

This tastefully decorated new cottage, which sleeps four, has sweeping verandahs onto a large front deck.

Nearby leisure facilities include fishing and sailing. There are numerous walking tracks with wild life such as wallabies roaming free.

All this is just over one hours drive from Brisbane!
---
PROPERTY FOR SALE
We have recently been informed of two properties for sale!
Limousin
€275,000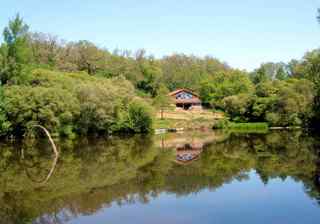 If you are looking to buy a naturist property in France with a swimming pool and a lake, then La Vergnolle is the answer to your dreams!

Situated within twelve acres of wooded countryside, this is the naturist dream of peace and tranquility.

La Vergnolle is a beautiful two bedroom wooden house surrounded by its own woodland and meadow. The house faces south and gets sun all day long...as does the swimming pool.


---
Leucate
€115,000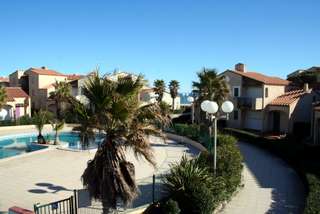 This is a rare opportunity to aquire this T2 apartment in Leucate, the naturist resort right on the Mediterranean Sea in the South of France.

This second floor, 27 square metre apartment, has a balcony overlooking the beautiful palm set swimming pool with seaviews to the east.

This area, strictly reserved for naturists, has a Mediterranean beach which was voted one of the world's top 10 naturist beaches in a Daily Mail survey.



---


Whilst on the subject of Leucate, the superb three bedroom villa advertised on our site has just two weeks left due to a cancellation. This is the fortnight starting from June 23rd so, if this is of interest to you, you had better act fast!


---
BREATHALYSER LAWS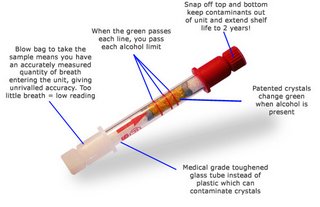 A new breathalyser law is being introduced in France. As of the 1st July this year, it will become law in France to have a working breathalyzer in every car on the road, with enforcement of the law taking effect from November 1st and a fine of eleven euros for non compliance!

This means that, even if you are not staying in France, but driving through to another country, you will still need to conform.

This law means that you will have to carry in your car an NF approved breathalyser.

It must be stamped with "NF" to indicate that it meets the "norme française" which is deemed suitable for use in France. (NF is the French equivalent to the UK BSI Kite Mark).

We have teamed up with UK company AlcoSense , one of the very few companies producing a breathalyser which conforms to this standard! 'The Times', 'What Car', and Sir Stirling Moss are among the many who have endorsed AlcoSense.

Make sure that when you buy a breathalyser, it has the "NF" mark on it!




---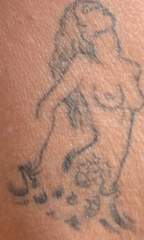 If you should contact any of the many wonderful naturist accommodations that appear on our site we would really appreciate it if you mentioned our names. Many thanks!

Have fun deciding where to visit, and even more fun on your naturist holiday! Keep in touch to let us know what you are doing.

If you see a man with this tattoo come and say hi!

Rog and Jan