Hello


Naturist Times, 22 November 2014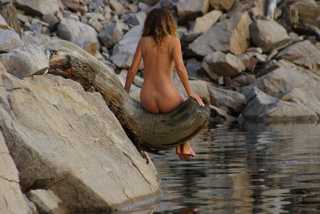 Naturist Times brings you news of updates to our website and other naturist 'bits and pieces'.
If you like this newsletter, please do a friend and us a big favour by sending it on.
If a friend did forward this to you, please subscribe by visiting www.naturist-holiday-guide.com


---
INDIAN SUMMER - WHAT A BONUS!
We hope that you have all had a great summer and been able to follow the sun!

We have to admit, mid Summer was a little disappointing weather wise, here in Charente.

However, we certainly made up for that with a very late season visit to Arnaoutchot when the weather was fantastic. You can find out in this newsletter how to take advantage of this.

We stay in Europe this time visiting five other naturist campsites in France and a delightful villa for two in Portugal.
---
ARNAOUTCHOT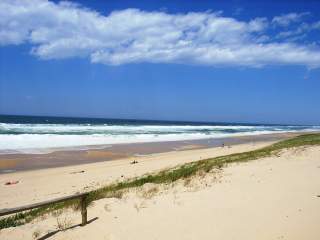 Because of the unpredictable weather, and other commitments, we were unable to get away during the summer.

However, this really worked in our favour. During mid September we kept a regular watch on the Meteo which, incidently, is pretty accurate if you are thinking of taking a last minute break to France.

We spotted a fine spell of weather on the way and decided to go for it and drove down to Arnaoutchot. We had a week of fantastic weather at the end of September and discovered a really good deal there. If you are able to get away at this time of the year, or early season, read about a special offer that you will not find on their website. You will find it under the section 'Special Offer 2015' on their page.

---
NATUSTAR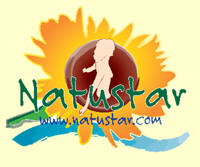 Staying in France, if you are a naturist, or someone considering naturism for the first time, then Natustar could have the answer to your holiday dreams.

Natustar is an association of five campsites and resorts throughout France. You can be guaranteed a warm and personal welcome at any of the sites, none of which are very big, and all very environmentally friendly.

In fact, most of the sites have the eco label "la Clef Verte" (the Green Key), for an environmental friendly management.

So far, we have visited Creuse Nature in the Limousin, Le Colombier in the Vendee, and Domaine Laborde on the border of the Dordogne and Lot-et-Garonne. We love them all!

It is now on our wish list to visit Les Lauzons in Provence, and Bagheera on Corsica, in the very near future.

Visit the Natustar page to find out more about these lovely naturist campsites.
---
CASA FIGUEIRA, PORTUGAL
Casa Figueira is a lovely, one bedroom semi-detached cottage style villa, perfectly positioned at the edge of Figueira village, in the Algarve.

Figueira is a small village with three restaurants, offering a good choice of local produced foods, and one bar, therefore retaining its natural and authentic charm.

The villa was built just seven years ago so offers traditional accommodation yet to a high specification.

A ten minute walk down a country lane takes you to the sandy coved naturist beach of Figueira,

So, find out more about this perfect little getaway for two.
---
CHRISTMAS
Just as each day the tide washes over the sand and then goes out again, so Christmas comes around once a year.

Buying presents seems to come under two categories. You are either mega organised and have bought them already, or you are like us and haven't given them a thought yet.

Here are just a few ideas that may help you.
Wordlwide Naturist Beaches and Resorts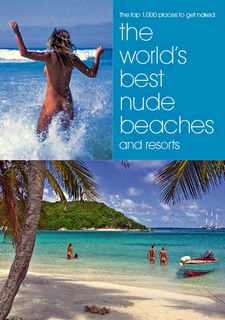 This book is forever popular and particularly at this time of the year. Christmas is approaching, and your planning for next summer's holiday may be about to start.

There are hundreds of naturist beaches and resorts throughout the world for you to visit.

What better stocking filler than "The World's Best Nude Beaches and Resorts" to discover where these places are!

This book is an absolute must for nudists, or potential nudists, in search of naturist beaches and resorts.


---
Kindle Fire HDX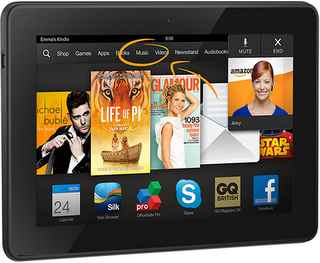 A different price range but something that can be extremely useful on holiday.

The Kindle Fire HDX is the perfect solution for many of your pre naturist holiday conundrums!

•Which books shall we take? We can't carry that many!

•Daddy, can we play games during the journey?

•I wish I could Skype my mates whilst we are away.

•Let's make a photograph folder of our holiday!

•I wish I could buy Marie Claire in Spain.

Just click here to find out more about the Kindle Fire HDX and other Kindle products.


---
Tan Through Clothing
Finally, we know that naturists love no tan lines. However, we also know that there are occasions when it is necessary to cover up, however much we dislike it.

Why not continue the all over tanning process whilst still wearing clothes?

For Christmas, why not give yourself or your partner the perfect gift, A TAN!

Check out the wonderful selection of Tan Through Swimwear and Clothing available.

---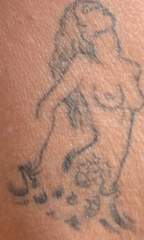 If you should contact any of the many wonderful naturist accommodations that appear on our site we would really appreciate it if you mentioned our names. Many thanks!

We love hearing from you and thank you very much to all our fellow naturists who contact us. We will always try to reply to you.

If you see a man with this tattoo on his hip, come and say hi!

Have a brilliant Christmas, happy planning for 2015 and please keep in touch!

Rog and Jan