Hello


Naturist Times, 9th December 2017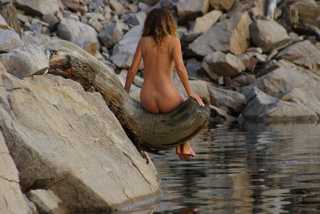 Naturist Times brings you news of updates to our website and other naturist 'bits and pieces'.
If you like this newsletter, please do a friend and us a big favour by sending it on.
If a friend did forward this to you, please subscribe by visiting www.naturist-holiday-guide.com


---
FRANCE, YORKSHIRE AND YOUTUBE
One of the many things that we love about writing our website and newsletters is the number of naturists that contact us giving us new information about resorts, accommodation and beaches.

We will always try to pass this on to you. Please keep the information coming!

---
Arnaoutchot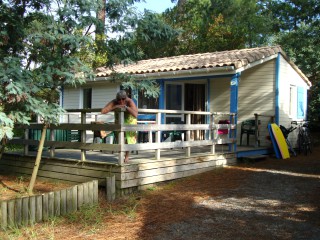 Yet again, we managed to get our 'Arna fix' this year.

The summer would not seem complete without spending some time here!

Again, it was towards the end of September and we spent most of the days sunbathing either on the beach or by the swimming pool.

The restaurant was open and we, as always, had a fantastic meal there. We would certainly recommend you put that on your 'wish list' for your stay.

We visited a Cabane Marensin which were new for this season. Lovely accommodation and definitely worth considering for your stay. They are very popular and we left it too late to book one. Book early to avoid disappointment.

Click here for more information!


---
Costa Natura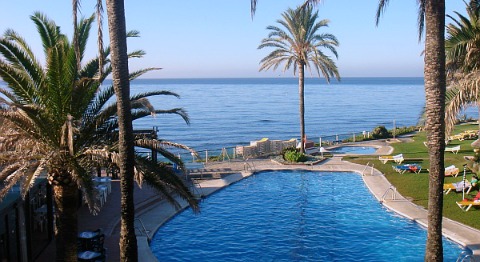 Costa Natura on the Costa del Sol is Spain's oldest naturist resort. It is built like a traditional Andalusian mountain village with white-washed houses and terracotta roof tiles, which gives the resort great charm.

Because of its situation right on the Mediterranean, in summer there is a pleasant breeze from the sea and in winter the resort enjoys the best weather in Europe allowing year round naturism.

We have three apartments on our website, all in superb positions. We have just added YouTube films of the apartments for you to get the 'real feel'.

These apartments are ideal for two people. They are very popular so it may be worth you planning your visit to Costa Natura now!
---
Natustar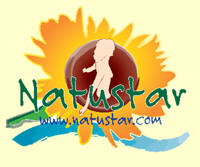 France has so many wonderful naturist resorts and campsites and we are lucky enough to have visited many of them.

If you are a naturist, or someone considering visiting a naturist resort for the first time, then Natustar could have the answer to your holiday dreams.

Natustar is an association of six campsites and resorts throughout France. You can be guaranteed a warm and personal welcome at any of the sites, none of which are very big, and all very environmentally friendly.

In fact, most of the sites have the eco label "la Clef Verte" (the Green Key), for an environmental friendly management.

Your only problem would be which one to choose to stay at because they are all in such beautiful locations. Perhaps make it a goal to, eventually, visit all of them!!

Visit the Natustar page for more information.


---
Lavender Cottage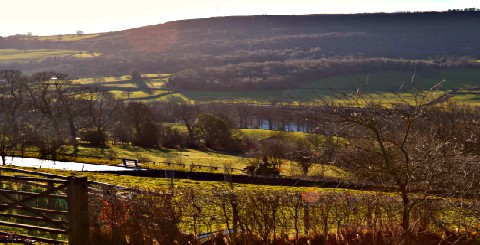 We are delighted to be able to tell you about a naturist cottage in England.

Lavender Cottage is a lovely 2 to 3 bedroom cottage with spectacular views of Nidderdale being situated in an elevated position above the Yorkshire Dales town of Pateley Bridge (winner of the Village High Street of the Year award for 2016).

Lavender Cottage is ideal for couples and families, and can accommodate up to four people. Being all on one level (apart from a small step in the kitchen) it is also ideal for those with reduced mobility.

We have to admit that when we write a new page for our website we get really excited because we research into the area and almost get the feeling of being there. We certainly had that with Lavender Cottage.

Whether it is rest and recuperation, exercise, or wining and dining you are looking for, your needs will be met in the wonderful countryside in and around Pateley Bridge, a designated Area of Outstanding Natural Beauty.


Find out more about Lavender Cottage


---
The World's Best Nude Beaches and Resorts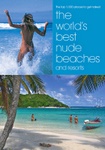 There are hundreds of naturist beaches and resorts throughout the world for you to visit. What better stocking filler than "The World's Best Nude Beaches and Resorts" to discover where these places are!

This book is an absolute must for nudists, or potential nudists, in search of naturist beaches and resorts. There is a wealth of information packed into the 304 pages which describe 1000 naturist beaches and resorts in 57 countries throughout the world.

Click here to order the Worlds Best Nude Beaches book


---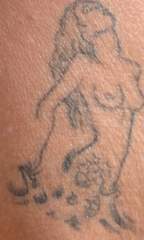 If you should contact any of the many wonderful naturist accommodations that appear on our site we would really appreciate it if you mentioned our names. Many thanks!

We love hearing from you and thank you very much to all our fellow naturists who contact us. We will always try to reply to you.

If you see a man with this tattoo on his hip, come and say hi!

May we take this opportunity to wish you all a very Happy Christmas and a lovely, sunny, naturist 2018!

Rog and Jan