Hello


Naturist Times, 23rd June 2018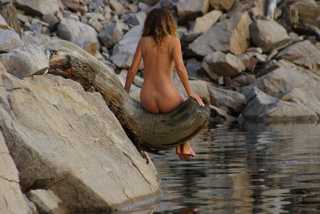 Naturist Times brings you news of updates to our website and other naturist 'bits and pieces'.
If you like this newsletter, please do a friend and us a big favour by sending it on.
If a friend did forward this to you, please subscribe by visiting www.naturist-holiday-guide.com


---
NOT BOOKED YOUR SUMMER HOLIDAY? DON'T PANIC!
I think that we have mentioned before that we rarely book holidays more than a week in advance.

If, like us you have yet to book your summer holidays, then we have included here some accommodation that, at the time of writing, still have some vacancies during July and August!



---
Greenwood Villa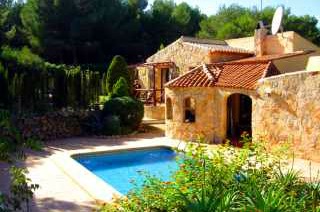 You will find 'Greenwood Villa' tucked away in the pine scented tranquility of the beautiful coastal Montgo National Park near Jávea, Northern Costa Blanca, Spain.

This is a child free naturist bed and breakfast which, because of its privacy and location, is a naturist's paradise.

Naturist B&B at Greenwood Villa is perfect for first time naturists and seasoned nudists alike.

Click here for more information on Greenwood Villa


---
Tissendie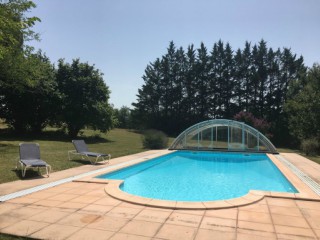 You will discover Tissendie, surrounded by sunflowers, fields and pretty medieval villages and castles, in the beautiful area of Tarn et Garonne in southern France.

The gîte comprises a 13th Century cottage with a twin and a double bedroom, a shower room and toilet, separate galley kitchen and dining area – ideal for a small family holiday stay.

Another three double rooms in an adjoining area allows a total of twelve people to sleep comfortably, ideal for a larger group.

Find out more by visiting the Tissendie page


---
Breezy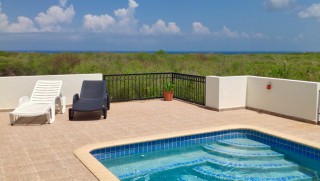 We now travel across the Atlantic to the Caribbean.
Hosted by Christopher and Mario, Breezy B&B offers you a wonderful naturist experience on the beautiful Caribbean island of Curacao.
The accommodation consists of a cosy ensuite double bedroom and single bed for children.
Breezy is a modern home on the edge of the the new suburb of Grote Berg, facing a nature conservation zone, and with sea views.
What a perfect place to unwind and relax under the sun by the pool.
This is ideal for a solo traveller, a couple, or a family with one child who prefer to spend the day sunbathing in private, chilling and exploring the west side of the island, with all this has to offer.
Visit the Breezy page for more information.


---
Vritomartis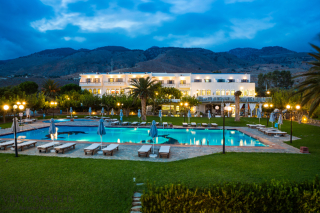 Back across the Atlantic to the Mediterranean Sea and Crete, where we find Vritomartis Resort which took its name from an ancient Minoan goddess worshiped in the area. She was often depicted as a mermaid - how appropriate!

The family run hotel and bungalows offer quality naturist holidays and are located near the village of Hora Sfakion on the south coast of Crete. This region is one of the most spectacular and unspoiled coastal areas of this beautiful island.

Why stay at Vritomartis? Well, one very good reason is that, being a family run resort you are guaranteed the very best of service from a dedicated staff!


Visit the Vritomartis page to find out more


---
Fig Leaf Villas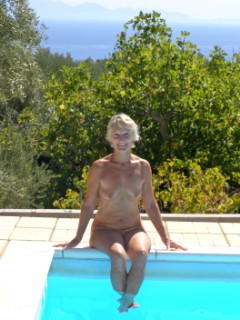 Finally, we travel the short distance to mainland Greece.
Fig Leaf Villas was founded in 2008 and is owned and run by Quee Stobbs.
It is a wonderful and popular naturist destination situated in Messinia in the Southern Peloponnese in Greece. It is a holiday destination with something for everyone.
There are three well-equipped villas which are set in an acre of landscaped terraced gardens full of beautiful sweet-smelling flowers, shrubs, fruit trees and herbs.
These all nestle amongst olive groves with breathtaking views down to the sea and the mountains beyond.
Visit Fig Leaf Villas page for more information


---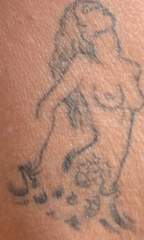 You may have been hearing a lot about GDPR lately. It's a new thing in Europe around data privacy laws.

At Naturist Holiday Guide we take your data and personal information very seriously and we want to ensure you are happy to continue receiving newsletter emails from us. You can read our Privacy Policy here.

Every single newsletter we send you has a Manage Subscription link at the bottom so you can unsubscribe at any time.

Having got that out of the way, if you should contact any of the many wonderful naturist accommodations that appear on our site we would really appreciate it if you mentioned our names. Many thanks!

We love hearing from you and thank you very much to all our fellow naturists who contact us. We will always try to reply to you.

If you see a man with this tattoo on his hip, come and say hi!

Have a great naturist summer!

Rog and Jan