Hello


Naturist Times, 7th December 2019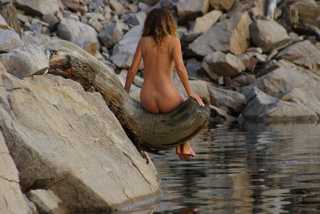 Naturist Times brings you news of updates to our website and other naturist 'bits and pieces'.
If you like this newsletter, please do a friend and us a big favour by sending it on.
If a friend did forward this to you, please subscribe by visiting www.naturist-holiday-guide.com


---
LOOKING BACK AND LOOKING FORWARD!
Looking back, and what a great 2019 we have had. We bought a camper van back in February and have already stayed at Meschers on the Gironde Estuary, Arnaoutchot and visited Italy.
Arnaoutchot
We broke our record this year and stayed at Arna three times for a total of nearly four weeks. Staying there in a camper van was a whole new experience as there are designated areas for vans and the pitches are really big.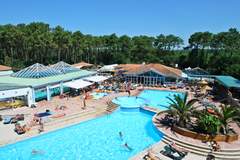 There are shower blocks in the area so there is no need to use the van facilities all of the time.

Duing our July visit, on one of the evenings there was a cabaret in the open theatre. This is overlooked by some of the exterior tables of the restaurant, and it was recommended by reception that we book one of these tables.
What a fantastic evening. The meal was as ever, excellent, and this was made even more enjoyable by the first class cabaret. This is definitely an experience we will repeat.

The swimming pool is having completely new terracing around it so we cannot wait to see what that is like when we visit next April.




Read more about Arna and our visits over the years.


---
BHH Naturist Villa - Fuerteventura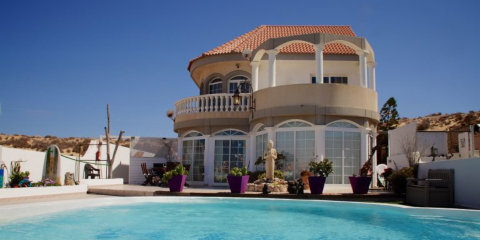 Looking ahead, we certainly intend to visit BHH Naturist Villa in 2020.

Having never been to Fuerteventura, this sounds the ideal accommodation for a naturist holiday as it is private and secluded.

Situated in sunny Costa Calma, BHH Naturist Villa is close to some of the best naturist beaches in Fuerteventura.

The naturist beaches are within ten minutes walking distance, including the wonderful Sotavento Beach which is only five minutes by car.

Although BHH Naturist Villa is fully set up for self catering, they will also happily organise meals, including their infamous 'themed' events including a Paella Night, BBQ Buffet or American Diner night.

The Airport is just fifty minutes away and transfers can be arranged or, if you want to explore the Island, a hire car may be preferable.

With Fuerteventura averaging nine hours of sunshine a day in mid-summer, and six hours a day in mid-winter, you are sure of a sunny naturist holiday when staying at BHH Naturist Villa!

Find out more about BHH Naturist Villa.


---
Struggling for pressie ideas?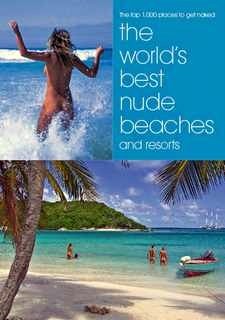 Looking ahead to Christmas, this book is forever popular and particularly at this time of the year. Christmas is approaching, and your planning for next years summer holiday may be about to start.

There are hundreds of naturist beaches and resorts throughout the world for you to visit.

What better stocking filler than "The World's Best Nude Beaches and Resorts" to discover where these places are!

This book is an absolute must for nudists, or potential nudists, in search of naturist beaches and resorts.

Order your copy of Worlds Best Nude Beaches and Resorts today to ensure delivery before Christmas!


---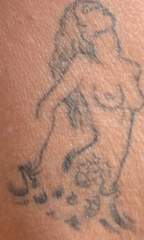 You may have been hearing a lot about GDPR lately. It's a new thing in Europe around data privacy laws.

At Naturist Holiday Guide we take your data and personal information very seriously and we want to ensure you are happy to continue receiving newsletter emails from us. You can read our Privacy Policy here.

Every single newsletter we send you has a Manage Subscription link at the bottom so you can unsubscribe at any time.

Having got that out of the way, if you should contact any of the many wonderful naturist accommodations that appear on our site we would really appreciate it if you mentioned our names. Many thanks!

We love hearing from you and thank you very much to all our fellow naturists who contact us. We will always try to reply to you.

May we take this opportunity of wishing you a very Happy Christmas and a wonderful naturist 2020!

If you see a man with this tattoo on his hip, come and say hi!

Rog and Jan