Hello


Naturist Times, 2nd April 2022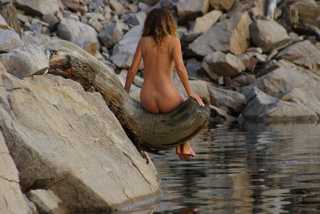 Naturist Times brings you news of updates to our website and other naturist 'bits and pieces'.
If you like this newsletter, please do a friend and us a big favour by sending it on.
If a friend did forward this to you, please subscribe by visiting www.naturist-holiday-guide.com


---
Island Hopping!
Today we are taking you on an Island Hopping trip around the Mediterranean Sea and the Atlantic.

Firstly, we are taking you to Vritomartis Resort, naturist bliss on Crete.
---
Vritomartis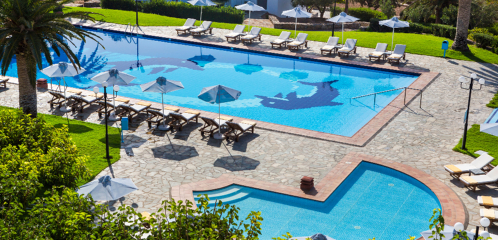 Vritomartis Resort took its name from an ancient Minoan goddess worshiped in the area. She was often depicted as a mermaid - how appropriate!

The family run hotel and bungalows offer quality naturist holidays and are located near the village of Hora Sfakion on the south coast of Crete. This region is one of the most spectacular and unspoiled coastal areas of this beautiful island.

Apart from a 25 metre swimming pool, Filaki Beach, an official naturist beach on Crete, is only seven hundred metres away and it is possible to walk there in the nude from the bungalows.

Find out more about the entertainment and the wonderful accommodation provided by visiting our Vritomartis page.

---
Naxos
Considering Naxos, the largest island of the Cyclades in the Mediterranean, for your next naturist holiday to Greece?

We are very grateful to our friends Daniel and Hervé from Belgium who have sent us the following concise report of the island.

If you are visiting Naxos this year, then this article is an absolute must as a guide to the beaches on the Island. Maybe this will convince you that this is a must island to visit! Check out our Naxos page.

---
Villa Penas Blancas
For us pure escapism, or perhaps for some people a reality, we have recently been told of a 6/7 bedroom property for sale on the naturist friendly island of Lanzarote!

By purchasing Villa Penas Blancas, also known locally as Casa Elephante Blanco, you would be buying one of the most stunning properties on the island.

Villa Elephante Blanco has a south facing aspect in wonderfully elevated and secluded grounds offering amazing 360 degree panoramic views of the sea, mountains and local countryside from every window, as can be seen from the page on our website.

The fact that there are no neighbours in any direction make this an ideal property for naturists.

For more information regarding buying, or renting, this beautiful property, visit our Villa Penas Blancas page.

---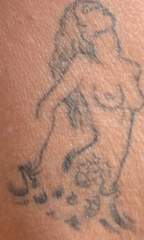 You may have been hearing a lot about GDPR lately. It's a new thing in Europe around data privacy laws.

At Naturist Holiday Guide we take your data and personal information very seriously and we want to ensure you are happy to continue receiving newsletter emails from us. You can read our Privacy Policy here.

Every single newsletter we send you has a Manage Subscription link at the bottom so you can unsubscribe at any time.

Having got that out of the way, if you should contact any of the many wonderful naturist accommodations that appear on our site we would really appreciate it if you mentioned our names. Many thanks!

We love hearing from you and thank you very much to all our fellow naturists who contact us. We will always try to reply to you.

May we take this opportunity of wishing you all the best for 2022!

If you see a man with this tattoo on his hip, come and say hi!

Rog and Jan