Naturist Times, 29 November 2009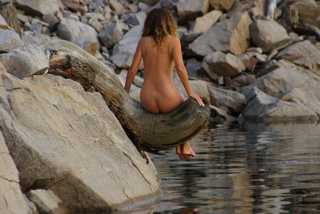 Naturist Times brings you news of updates to our website and other naturist 'bits and pieces'.
If you like this newsletter, please do a friend and us a big favour by sending it on.
If a friend did forward this to you, please subscribe by visiting www.naturist-holiday-guide.com


---
Let's Start Planning
For Next Summer?
With the summer over and Christmas approaching fast it seems as though both naturists and naturist resort owners are already planning for next summer. We have been contacted by quite a few people, with various types of naturist accommodation, asking us to spread the news. There is too much to fit on one newsletter so we will send out another before Christmas.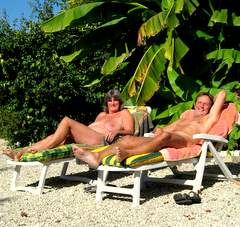 We are now in Cornwall until February of next year. Although we miss France very much, we love Cornwall and this gives us the chance to catch up with family and friends. It also gives us more time to spend on the website keeping you up to date with the news.
We mentioned in our last newsletter that we hoped to go camping in late September. Well, we visited Natustar member, Domaine Laborde, just south of Bergerac. What a lovely campsite and well worth a visit.


---
Chateau de Sadillac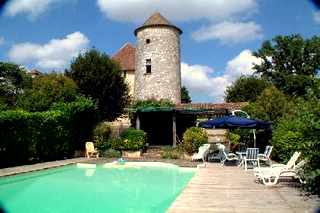 When we return to France one of our first visits will be to Chateau-de-Sadillac, also within easy reach of Bergerac. The owners, Hetty and Hielko, are very keen to accommodate naturist groups next year. This is a beautiful 12th century Chateau situated in the Dordogne region of South West France. So if you belong to a naturist club, or have a social group of naturist friends, this may be the ideal holiday for you next Summer!

The property, which includes a nine hole golf course and a swimming pool, would be occupied exclusively by your group and can accommodate up to fifteen guests. The accommodation is of the highest standard and very spacious, ensuring peace and privacy.


---


However, maybe you are thinking of travelling to Southern Spain! We have recently heard of two luxurious apartments, both owned by naturists.

Villa Borzoi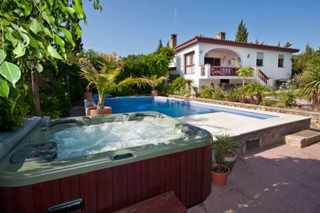 Villa Borzoi is a high quality two bedroom naturist apartment, and is situated very close to the town of Estepona on the Southern coast of Malaga province in Andalucia. The accommodation is offered on a self-catering basis but owners, Martin and David, can arrange meals for guests on an ad-hoc basis during their stay, which makes the whole ambience more relaxed. The swimming pool is heated in spring and autumn and next to this is the 6 person new Jacuzzi/hot tub, which is always available.


---
Casa Palmeras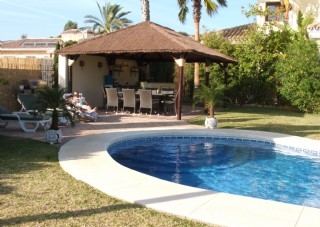 Casa Palmeras Apartment situated in the Calahonda area of Spain could be the naturist holiday destination for you. This luxurious self-contained one bedroom apartment has its own private access, terrace and garden area. It is part of Mark and John, the owners, villa within the exclusive gated development of lower Calahonda, Spain. The apartment has full use of all the facilities within the grounds of their villa, including a very private swimming pool which is heated from May until October.

Both these apartments are within easy reach of Malaga airport should you wish to fly and then hire a car!


---
Casa Amor Del Sol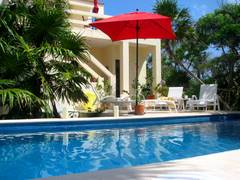 Further afield for many of us, should you be visiting Mexico we have heard of a high class bed and breakfast in Tulum. Casa Amor Del Sol is a naturist bed and breakfast with a two bedroom rental only, suitable for 2 couples or a family. Air-conditioned. Ocean view rooms, private terraces, open air jacuzzi with sea view and breakfast by the swimming pool in a jungle setting.


---
Amsterdam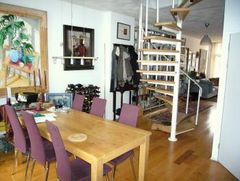 Back nearer to home, in the wonderful city of Amsterdam, there is a lovely naturist bed and breakfast in a very modern, comfortable apartment with wooden floors, original art and Persian rugs. It is situated in the artistic quarter with many shops, cafes, restaurants and bars, close to the city centre. There is also a private roof terrace for sunbathing or evening drinks.


---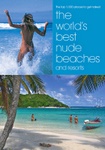 Mentioning Christmas, which we did earlier, don't forget 'The Worlds Best Nude Beaches and Resorts' which would make an ideal present for your naturist partner, friends or even yourself.


---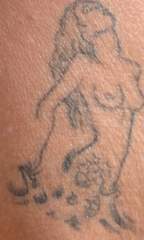 Thank you, again, to everyone who contacts us! We really appreciate your input towards our site.


Another newsletter will be following again soon!

Don't forget! If you see this tattoo on a man's hip come and say hello. Hopefully, it will be me!

Keep in touch!

Jan and Rog


---