Naturist Times, 2 March 2007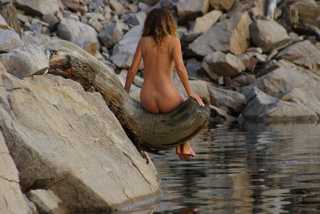 Naturist Times brings you news of updates to our website and other naturist 'bits and pieces'.
If you like this newsletter, please do a friend and us a big favour by sending it on.
If a friend did forward this to you, please subscribe by visiting www.naturist-holiday-guide.com



---
Summer's on the way! At the moment Jan and I are in Cornwall, England. Jan is doing some teaching whilst I am doing the odd bit of teaching but mainly working on our website.
Apart from passing on news and information to you, we would be delighted for you to contact us with any information on beaches , campsites, resorts etc. that you feel may be of interest to fellow naturists. In particular, if you have a story to add to our latest page first-time-naturist please contact us.
This summer Jan and I plan to visit and report on more French naturist campsites. We will camp in June by ourselves and in August with our grandson, Harry. He is particularly keen to go kayaking so this year we will be exploring the Dordogne with him rather than staying on the coast.
Soon another addition to our website will be naturist beaches in West Cornwall. This is a slightly trickier area as naturism isn't always readily accepted by the locals down here. However, having been brought up here I have been searching for such areas for thirty years, joined more recently by Jan, and have managed to find quite a few secluded coves, rocks etc. We will be writing about these and, (when the weather gets warmer!) taking photographs.



---
If you haven't visited the site for a while there have been several updates. In particular we have reviewed Greece including the islands Skiathos, Naxos, Antiparos, Koufonissia and Donoussa. We also have an update of a Portuguese beach in the Algarve and have highlighted the French naturist resort of Euronat.

Happy planning of your summer holidays and we hope we can be of some help! Please don't hesitate to contact us.

Jan and Rog
---