Hello


Naturist Times, 23 November 2013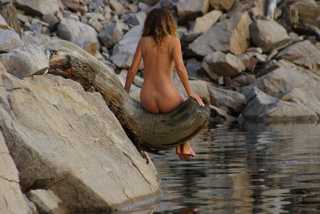 Naturist Times brings you news of updates to our website and other naturist 'bits and pieces'.
If you like this newsletter, please do a friend and us a big favour by sending it on.
If a friend did forward this to you, please subscribe by visiting www.naturist-holiday-guide.com


---
Waterfalls and Tree Houses!
Depending on which part of the world you live, this can either be the end of another wonderful naturist summer or looking ahead to days, maybe even Christmas day, of naturist beaching!

The majority of us in Central Europe are probably now beginning to plan Christmas and thinking of next year's naturist holiday.

However, if you live in the UK, or possibly in a nearby European country, your next naturist experience could be just around the corner.
---
ALTON TOWERS NATURIST WEEKEND 2013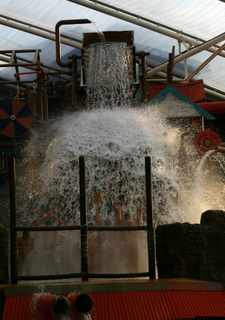 Make a note of the Friday 22 - Sunday 24 November 2013 because that is when Alton Towers becomes totally naturist.

This is as a result of the huge success of last six years events organised by British Naturism.

The theme park itself will be closed for maintenance in November and Alton Towers have therefore offered the resort for this one weekend only to members of British Naturism.

The resort includes the Cariba Creek Waterpark – one of the most fabulous waterparks you will ever have experienced.

As usual, BN will be putting on activities and entertainment. They plan to have a mixture of exercise and dance classes, workshops and presentations, including guest speakers, music and dancing, spa sessions, exhibitions, tours of the gardens, quizzes, kids activities, and games for everyone.

The Splash Landings Hotel at Alton Towers will, again, provide superb up-market accommodation for guests.

For more information on how to book visit the Alton Towers page on our website.

---
BUILDING PLOT ON THASSOS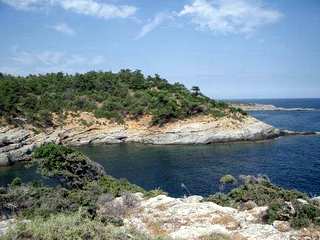 Talking about hotels, have you ever fancied owning your own naturist hotel or resort.

Well, this may now be a possibility!

Surrounded by crystal blue waters, the island of Thassos in the Aegean Sea is widely regarded as Greece's best kept secret.

An exceptionally beautiful front line, seaside building plot is for sale on this stunning Greek Island.

This secluded plot of land, which is 19,549 square metres in area, is close to the village of Astris on the southern side and benefits from the best climate on the island.

The land offers many options for development whether it be a holiday resort, a luxury hotel or a private villa.

Nothing can ever be built between the land and the sea. It is a perfect venue for naturists.

The plot is ideal for the development of a secluded seaside holiday venue offering naturist accommodation.

Visit our Thassos page to find out more about this fantastic naturist opportunity.
---
CASA CRUZ - ANDALUCIA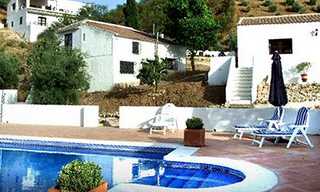 If you are looking for somewhere in Spain for just the two of you, or maybe you are a party of eight, Casa Cruz could be the answer.

Casa Cruz is set in private grounds with a swimming pool and features a Cortijo, which can accommodate up to six people in three bedrooms, and a separate Casita that has one double bedroom.

The owners of Casa Cruz in Andalucia have, during the last few years, traditionally renovated the Cortijo And Casita to a very high standard and transformed them into ideal accommodation for a naturist holiday.

The villas can be rented individually or together to accommodate a party of eight.

Find out more about booking a holiday at Casa Cruz.
---
PROPERTY FOR SALE - NORTH WEST SPAIN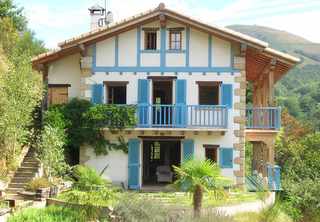 Goiko Aldatxea is south-facing and commands panoramic views of the wonderful mountain landscape of northern Navarra.

Situated in two acres of land, some of which is deciduous forest, this is the ideal opportunity to buy, what would be, the perfect naturist property.

The house overlooks the small, picturesque village of Etxalar which lies 28km from Behobia, the border between France and Spain, and 8km over the mountain road towards Sare in France.

It is also within very easy reach of Hendaye, which has a huge beach with a naturist area at one end.

The house is of typical Basque construction built to a very high specification with local stone and good quality timber, most of which can be seen as exposed beams.

It is impossible to describe the full quality and potential of Goiko Aldatxea in a newsletter.

Please visit the Goiko Aldatxea page for more details.


---
ARNAOUTCHOT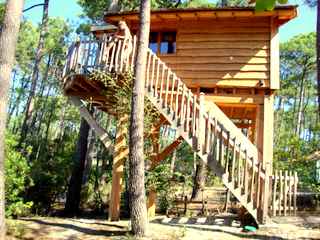 In the past we have stayed in some quite unusual places for our naturist holiday.

This year we had a new experience. We stayed in one of the Nid Perches (tree houses) at Arnaoutchot.

To actually cook in electric lighting is quite a new experience on our holidays, but to do so twenty feet up is even better!

We had wanted to stay in one ever since we saw them built and we were not disappointed.

It has a lounge, bedroom, shower room with separate toilet and a kitchen to suit all our needs.

If you are considering staying in the Nid Perch it is certainly advisable to book early as they are in great demand.

We actually had two deer grazing below us one morning!!

Click here for more details of Arnaoutchot.


---
CHRISTMAS IS COMING
You probably don't need reminding of that but here are a couple of 'pressie' ideas that might make life a bit easier.
For Christmas 2013 why not give yourself or your partner The Perfect Gift: A Tan!
We know that naturists love no tan lines. However, we know there are occasions when it is necessary to cover up. Why not continue the all over tanning process whilst still wearing clothes?
We have come across this great range of Cooltan Tan-Through Swimwear which enables you to carry on sunbathing, even whilst dressed!
For whatever reason, you may at some point have to go to a textile beach, and how frustrating that can be wearing a costume.
What a great feeling to know that you will get no white areas with tan through swimwear!
Check out the wide range of swimwear and clothing!
Happy Sunbathing!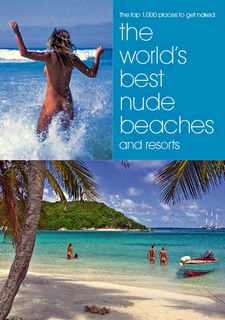 There are hundreds of naturist beaches and resorts throughout the world for you to visit.

What better stocking filler than "The World's Best Nude Beaches and Resorts" to discover where these places are!

This book is an absolute must for nudists, or potential nudists, in search of naturist beaches and resorts.

There is a wealth of information packed into the 304 pages which describe 1000 naturist beaches and resorts in 57 countries throughout the world.

YOU can now order your copy HERE!

---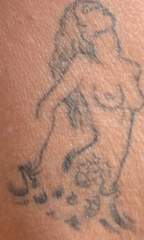 If you should contact any of the many wonderful naturist accommodations that appear on our site we would really appreciate it if you mentioned our names. Many thanks!

We love hearing from you and thank you very much to all our fellow naturists who contact us. We will always try to reply to you.

If you see a man with this tattoo on his hip, come and say hi!

Keep in touch!

Rog and Jan