Hello


Naturist Times, 12 December 2015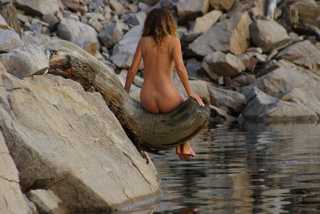 Naturist Times brings you news of updates to our website and other naturist 'bits and pieces'.
If you like this newsletter, please do a friend and us a big favour by sending it on.
If a friend did forward this to you, please subscribe by visiting www.naturist-holiday-guide.com


---
PLANNING AHEAD AND LAST MINUTE PANIC!
Judging by the number of emails we have, many of you are planning, or booking, your 2016 naturist holidays already.

Although Christmas planning may be taking a priority now, we have mentioned several resorts and accommodations that might be worth acting fairly quickly on.

We also have a couple of Christmas present ideas if you are struggling.
---
ALICANTE NUDISTS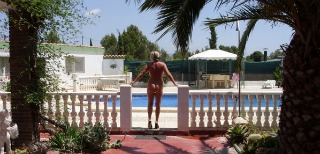 Alicante Nudists is a lovely small and friendly bed and breakfast situated just 15/20 mins north of Alicante Airport.

The host's, Maggie & Hodge, go the extra mile and make sure you are made to feel welcome and we are regularly informed by guests how good the food is!

You can now choose to book one of the two cabins which has a king size bed, air conditioning, and a private balcony with sun lounge, table and chairs.

Alternatively, you may prefer to book a private bedroom in the Villa.

If you do not wish to hire a car during your holiday, Hodge will collect you from the Airport and transfer you to their peaceful location at Alicante Nudists.

---
NATURIST SOLARIS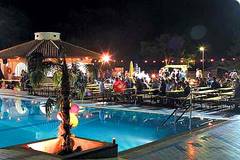 Naturist Resort Solaris is located on the peninsula Lanterna of Croatia, on the west coast of the Istrian peninsula.

They made many improvements last year including a new Glamping Village and new mobile homes.

Further improvements are planned for this year including a Family Aquapark, more mobile homes and glamping tents, and also an upgrade of many of the camping pitches.

Book a mobile home before 31st January to get a 10% discount at Naturist Solaris.
---
VASSALIKI
Vigla Natura are pleased to announce the latest addition to their popular range of naturist holiday experiences.

Vassaliki Naturist Villa is situated only a few minutes drive from Vassaliki Naturist Club and is set in a stunning rural area overlooking the Ionian sea.

The villa will be run chalet style with rooms available to be booked individually. You are welcome to arrive and depart any day of the week.

Your villa staff will be on hand to provide you breakfast on the communal balcony each morning and offer you the same quality of service you expect from a Vigla Natura holiday.

Included in your holiday is free membership to Vassaliki Naturist Club so you can join them for events, excursions, lunches and evening meals if you wish. Or you can just stay at the villa and relax by the beautiful pool. Find out more about Vassaliki Naturist Villa!
---
VRITOMARTIS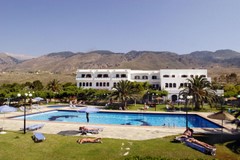 We mentioned Vritomartis in a previous newsletter, but we have regular contact with the family owned Naturist Resort on Crete.

They informed us recently that they are planning further improvements this winter to make your naturist holiday even more enjoyable in 2016.

Guests have a choice between accommodation in the nudist hotel or in individual nudist bungalows scattered amongst the well-tended and spacious grounds.

Vritomartis have also started writing a naturist blog which you can follow via their page on our website.
---
CHRISTMAS
We realised on Thursday morning that we haven't bought a single Christmas present yet.

Maybe you have already bought yours but, more likely, you are starting to have a mini panic about what to buy. Here are a couple of ideas that may help!
---
WORLDWIDE NATURIST BEACHES AND RESORTS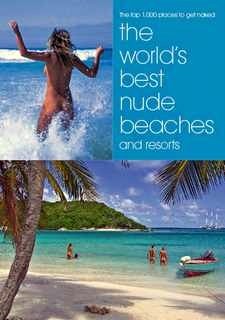 This book is a regular favourite of our readers and could prove to be just the stocking filler you are looking for.

This book is an absolute must for nudists, or potential nudists, in search of new naturist beaches and resorts.

The book will be posted to you in the first available post after ordering to try and ensure its arrival before Christmas.

Click here for more details and photographs!


---
TAN THROUGH CLOTHING
Finally, we know that naturists love no tan lines. However, we also know that there are occasions when it is necessary to cover up, however much we dislike it.

Why not continue the all over tanning process whilst still wearing clothes?

For Christmas, why not give yourself or your partner the perfect gift, A TAN!

Check out the wonderful selection of Tan Through Swimwear and Clothing available.

---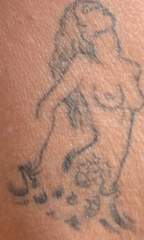 If you should contact any of the many wonderful naturist accommodations that appear on our site we would really appreciate it if you mentioned our names. Many thanks!

We love hearing from you and thank you very much to all our fellow naturists who contact us. We will always try to reply to you.

If you see a man with this tattoo on his hip, come and say hi!

Have a brilliant Christmas, happy planning for 2016 and please keep in touch!

Rog and Jan