Hello


Naturist Times, 11th December 2021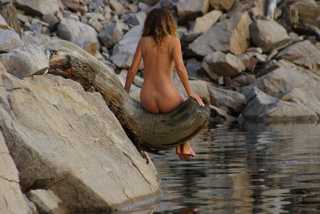 Naturist Times brings you news of updates to our website and other naturist 'bits and pieces'.
If you like this newsletter, please do a friend and us a big favour by sending it on.
If a friend did forward this to you, please subscribe by visiting www.naturist-holiday-guide.com


---
WE'VE STAYED LOCAL!
It goes without saying that the last two years have been difficult in many ways.

We have been lucky in as much as, living in France, we have avoided many of the travel restrictions relating to holidays abroad.

We have stayed within three hours of home but have had several wonderful trips in our camper van.

These have included three trips to Arnaoutchot, several visits to the Côte Sauvage, just north of Bordeaux, and watching a stage of the Tour de France near St.Emilion.

It is impossible to see into the future as to what 2022 has in store for us with regards travel.

However, if you are able to cross the Channel from the UK, either by car or motorhome, there are many options available to you.

We mentioned Côte Sauvage. We stayed at a municipal camping car park at La Palmyre on the Gironde Estuary. Although not naturist, we were able to cycle along beautiful cycle paths to the Côte Sauvage, which is a very long stretch of sand dune backed beaches, ideal for naturist days out.

We also stayed at a little site at Les Mathes (non naturist), just inland from La Palmyre. Here you can park your van, or if travelling by car, there are gites available. This is also within reach of the naturist beaches.
Arnaoutchot
We have stayed there for over 20 years now and are really excited about next year. It is Arna's 50th anniversary and they are planning many events and activities for what should be an exciting summer. We will keep you informed of any announcements.
---
CHANGE OF LIFESTYLE!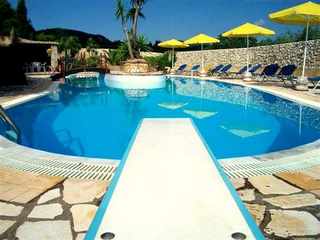 For whatever reason, you may have reached the stage in life when you are ready for a complete change in lifestyle.

We have details of a stunning villa for sale on Corfu, considered to be one of the most beautiful and romantic islands of the Ionian island group.

This beautiful villa is located in a unique position, nestling on its own hillside surrounded by wonderful countryside.

The villa and the separate guest house, which is currently being used as a naturist style holiday resort, sit proudly at the high point of the grounds looking down over the traditionally stepped gardens.

Should you wish to receive more details, photographs etc. or have questions for the owners of this Corfu villa please visit our Corfu Villa page!


---
Struggling for pressie ideas?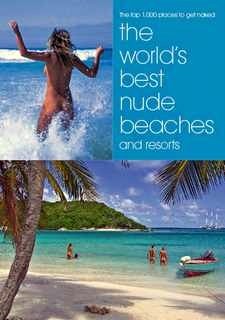 Looking ahead to Christmas, this book is forever popular and particularly at this time of the year. Christmas is approaching, and your planning for next years summer holiday may be about to start.

There are hundreds of naturist beaches and resorts throughout the world for you to visit.

What better stocking filler than "The World's Best Nude Beaches and Resorts" to discover where these places are!

This book is an absolute must for nudists, or potential nudists, in search of naturist beaches and resorts.

Order your copy of Worlds Best Nude Beaches and Resorts today to ensure delivery before Christmas!


---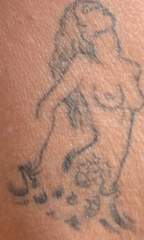 You may have been hearing a lot about GDPR lately. It's a new thing in Europe around data privacy laws.

At Naturist Holiday Guide we take your data and personal information very seriously and we want to ensure you are happy to continue receiving newsletter emails from us. You can read our Privacy Policy here.

Every single newsletter we send you has a Manage Subscription link at the bottom so you can unsubscribe at any time.

Having got that out of the way, if you should contact any of the many wonderful naturist accommodations that appear on our site we would really appreciate it if you mentioned our names. Many thanks!

We love hearing from you and thank you very much to all our fellow naturists who contact us. We will always try to reply to you.

May we take this opportunity of wishing you a very Happy Christmas and a wonderful naturist 2022!

If you see a man with this tattoo on his hip, come and say hi!

Rog and Jan