The Perfect Chance !
Enjoy Your Own
Naturist Resort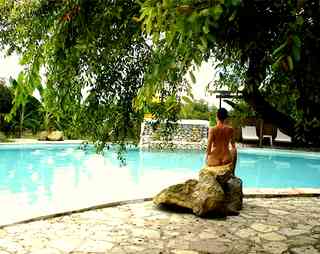 Has running your own naturist resort ever been a dream of yours? If so, this is a business opportunity worth serious consideration.
This naturist resort, two hectares of naturist tropical paradise in Brazil, has just been put on the market!
This countryside hotel, with extraordinary sea views, is ideally situated in the countryside with easy access to the coast. This would give you the opportunity to offer all-inclusive, half board or just B&B naturist holidays.

It could be a fantastic opportunity to invest in various business areas just as, for example:
naturist holiday industry
rural tourism
fitness and wellness centre
spa
alternative medicine
anti-stress therapy
Drug addiction and alcoholism rehabilitation centre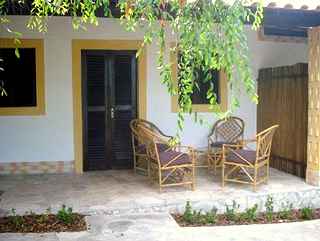 The property offers a truly tropical feel with fruits, exotic plants, and magnificent trees in the grounds.
It is very well organized, providing a wonderful setting, and can only be described as one of the best rural offerings in this area.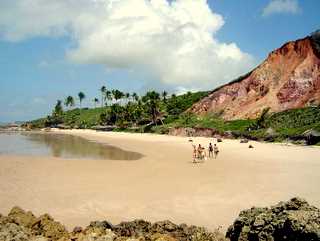 This luxurious property consists of a main house, guest house and studio apartments. It offers underground mineral water, coconut and tropical fruit tree plantations, and fully landscaped gardens within which is a wonderful mineral water swimming pool and BBQ area.
Around the swimming pool/BBQ area there is a pool bar, a Jacuzzi pool and two toilets. These are all surrounded by tropical vegetation and fruit plants.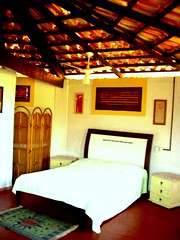 The building quality of the main house and surrounding buildings of this naturist resort is of an excellent standard. The countryside hotel has 8 bedrooms (each one with private bathroom, hot shower, air conditioning system or roof ventilator). Also within the hotel are two further bathrooms, an L-shaped lounge/diner, kitchen with pantry, external utility area, maids quarters and a panoramic veranda to three sides.
The land limits are fully fenced, the property has night lighting and the overall infrastructure has had no expense spared.
All main services such as electricity, water supply, satellite television, and internet connectivity are available.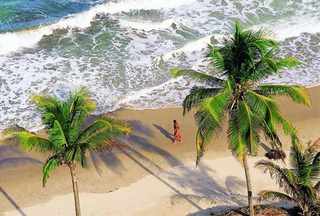 Nearby is the famous naturist beach of Tambaba. Just fifteen minutes drive away, Tambaba became the first official nude beach in Brazil in 1991.
Last year the 31st Naturist World Congress was convened outside the United States and Europe and was held in Brazil atTambaba beach, the first time that this event had been held in the southern hemisphere.
This was a major event in South America jointly sponsored by the Brazilian government to promote this new tourist location. This demonstrates that, far from being the pastime of a few, naturism is moving into the mainstream of the tourist world and governments, such as in Brazil, and political authorities are very aware of this and of the income that ecological tourism can bring. It is important to note that this resort is known and officially recognized both at a national and international level.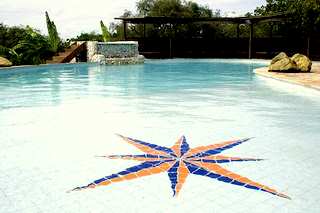 What a fantastic opportunity to be involved in the naturist industry, owning a naturist resort in an area of world renowned for naturism!
Now the important part, the price! The asking price for this wonderful naturist property is 540.000 Brazilian Reals.
At this price, this resort is unlikely to be on the market for long. To contact the owners please send them a message through the contact form below.


---