British Naturism
Nudefest2008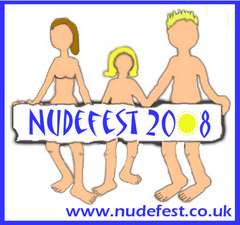 Following the tremendous success of Nudefest2007, British Naturism is now organising Nudefest2008. This is to take place between 19th and 22nd June this summer!
The event is to be held at Newperran Holiday Park near Perranporth in Cornwall, and is the result of a great deal of hard work by British Naturism and the owners of the holiday park, Keith and Christine Brewer.
Newperran has been chosen for Nudefest2008 because, as last year proved, it is an ideal venue for the event, secluded and with distant sea views.
Read the BN report on Nudefest2008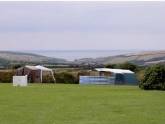 The shower, washing and toilet facilities are of a high standard and, if the weather should not be too good, there are ample indoor areas.
Keith and Christine were extremely cooperative last year in what must have been quite an unusual experience for them. They were so pleased with the event that they have continued 'banging the drum' for naturism telling the local community, and other guests, what a wonderful group of people attended.
At the time of Nudefest they are also considering opening two of their fields for a week solely for naturists. This would give people, particularly perhaps those who have travelled a long distance, the opportunity to camp there in the nude for longer.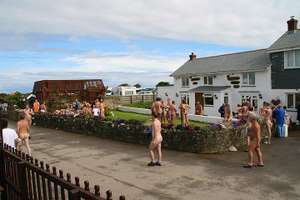 At Nudefest2008 there will be organised events and activities all weekend. British Naturism are keen to receive ideas from naturists on what activities may be popular. They are trying to encourage people from the Special Interest Groups to come along and show people what they are up to and run an activity. There is no Garden of Eden evening this year, so other arrangements will be made for the Saturday night. Keep an eye on the British Naturism website and forum for announcements of items being added to the programme.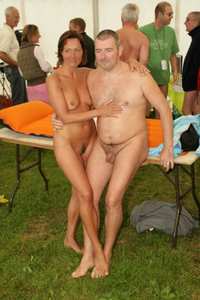 Prices for staying at Newperran for three nights are £35 per person for members of British Naturism, £50 for non members and £15 for under 18's regardless as to whether their parents are BN members or not. Food is not included in the price. There may be an additional charge for the activity on the Saturday night, depending on what British Naturism are able to arrange. All other events and activities over the weekend are included in the price. Tickets must be purchased in advance. All pitches have their own electricity but it is necessary to have your own tent, caravan or motor home. British Naturism have other contacts should you wish to stay elsewhere.
Approximately 350 people attended Nudefest2007 but British Naturism are confident that there will be far more this year, so book early to avoid disappointment.
The campsite will be totally naturist from midday on Thursday to midday on Sunday.
For further details or to make a booking visit the British Naturism website.

Read about Nudefest2007


---
Please subscribe to our newsletter Naturist Times. It tells you regularly about updates to our website plus other interesting naturist bits and pieces.