British Naturism
Nudefest2015

British Naturism is now organising Nudefest2015.
This follows the tremendous successes of Nudefest over the past eight years and is to take place, this year for a whole week, between Sunday 5th July through to Sunday 12th July!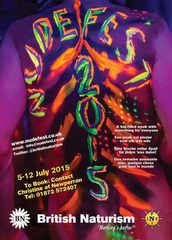 The event is to be held at Newperran Holiday Park near Perranporth in Cornwall, and is the result of a great deal of hard work by British Naturism and the owners of the holiday park, Keith and Christine Brewer.
This has been chosen for Nudefest2015 because, as the last eight years have proved, it is an ideal venue for the event, secluded and with distant sea views.
Newperran Holiday Park, a 25-acre, 400-pitch, usually textile camping and caravan park will, for the 9th year running, become a naturist resort for the duration. British Naturism have exclusive use of the whole place, and nudity will be permitted throughout.
Newperran Holiday Park has previously won gold and silver in the Camping and Trailer Magazine's "Campsite of the Year" awards and been named as one of the top ten touring parks in Cornwall by Practical Caravan Guide.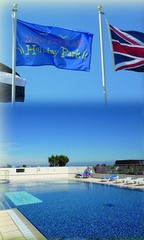 All pitches have their own electricity. You can bring your own tent, caravan or motor home or, alternatively, static vans can be hired. It is necessary to contact Newperran for details and prices.
You can self-cater or eat at the on-site restaurant.

Newperran features a heated indoor swimming-pool with outside, south facing sunbathing terrace, large pub, shop, café, takeaway, children's and toddlers' play areas and a games/TV room.
The shower, washing and toilet facilities are of a high standard and, if the weather should not be too good, there are ample indoor areas.
Keith and Christine have been extremely cooperative during the last eight years in what must have been quite an unusual experience for them.
They were so pleased with the events that they have continued 'banging the drum' for naturism telling the local community, and other guests, what a wonderful group of people attended.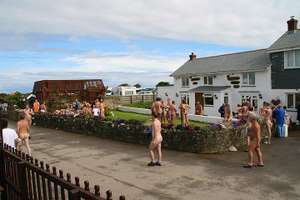 British Naturism have organised the usual activity-packed long week.
The week's programme is already coming together with the band Sunset, a Barn Dance and comedian Lee Randall booked.
The Ministry of Nude will also be in attendance and inviting people to a reception and later a lively 'Ibiza' night.
Although the event is run for a week you do not have to go for the whole time. If you can manage a week BN would love to see you at the whole event. However, for those who want to try it for a few days, or do not have time for a whole week, just join in when you can.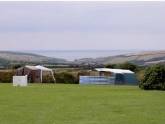 Throughout the week interesting, fun and diverse events will take place both on and off the site. On arrival, visitors will receive a comprehensive programme and can then decide what they want to do.
There is no pressure to undress and no pressure to take part in any of the activities, and if you just want to come along and soak up the atmosphere you will be made just as welcome.
The prices are the same as last year!

---
Prices for Nudefest2015
Cost per person

BN/International members 

BN Members £22 / day staying on park
BN Members £132 for 7 days staying on park
Non Members £33 / day staying on park
Non Members £195 for 7 days staying on park
BN Members not staying on park £16.50 / day
BN Members not staying on park £99 for 7 days
Non BN Members not staying on park £27.50 / day
Non BN Members not staying on park £165.00 for 7 days
All persons 3years to 15 years ½ price and 0 – 2 years free

To book your place please call 01872 572407.
If you do decide to go to Nudefest2015 please would you be good enough to mention that you read about it first on the The Naturist Holiday Guide website. Many thanks!

Please visit the British Naturism Nudefest2015 page for more details.

Return from here to the Naturist Holiday Guide home page.
---
Please subscribe to our newsletter Naturist Times. It tells you regularly about updates to our website plus other interesting naturist bits and pieces.