Resources and Links to Help You Plan Your Holiday
Resources recommended by us for everything from naturist accommodation to naturist associations and general travel information.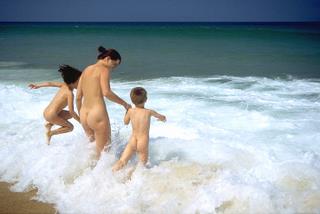 Arnaoutchot
Arnaoutchot, or Arna as it affectionately known by many, is a naturist resort situated in the beautiful pine forests of Les Landes de Gascogne in South West France. It has the added advantage of being right next to the Atlantic ocean and is one of our favourite campsites.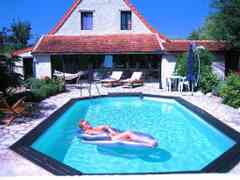 A naturist gite for just two people is quite difficult to find. Le Colombage in the beautiful Burgundy countryside of France may be the answer to your prayers for an idyllic nudist holiday.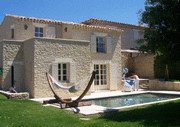 A wonderful little, French owned, naturist Chambre d'Hotes in the village of Gordes, in the lavender strewn Department of Provence. Tranquility and seclusion in the South of France!



So Much World One of the best travel websites both from the perspective of user experience and wealth of quality information. Little naturist content, at present, but a wealth of general travel information.The site content has been written by professional travel writers who have also written for Rough Guides, Lonely Planet and many other well known publications. Well worth a look!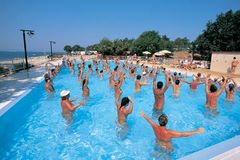 Naturist Resort Solaris, Croatia
Naturist Resort Solaris is located on the peninsula Lanterna on the west coast of the Istrian peninsula.Naturist Camping Solaris is a part of the naturist resort which is amongst the best organised and equipped naturist facilities in all of Croatia.



British Naturism British Naturism is the UK's internationally recognised organisation for naturism and exists to unite and support naturists, to protect naturist places and provide more, make social nudity more acceptable across the UK and to provide comprehensive information on naturism around the world.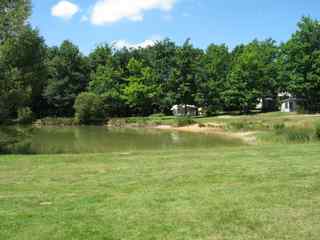 Creuse Nature Creuse Nature is a wonderfully peaceful, family run, naturist campsite in the rolling countryside of the Limousin region of France. Lovely pitches, excellent food and a very relaxing swimming pool area. Well worth a visit!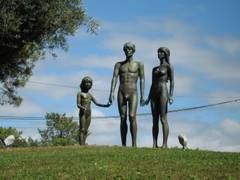 Montalivet Montalivet is situated on the vineyard scattered Medoc peninsular, north of Bordeaux and on the Atlantic coast.
The beach at Monta is lovely, there is a shopping centre catering for all your needs and, Harry's favourite, the fantastic water park. A great resort for all ages!



---


We have found a car rental comparison website that is as competitive as any other we have looked at. This is of particular interest to us for when friends fly into Bordeaux or Bergerac airports. Carrentals.co.uk compare prices of 50 car hire firms and when we compared them with over ten other companies or price comparison sites we found nothing to beat them. Several from Bordeaux were over £200 more expensive for a fortnight in August.
Carrentals.co.uk have been mentioned on Radio 2's 'Website of the Day' and many newspapers and publications!



---
We have recently come across the website of GearZone.co.uk which sells over 60 leading brands of outdoor equipment and clothing. Of particular interest to us is 'Wild Country' (see our little green tent, over ten years old!), 'Helly Hansen' waterproofs (if really necessary) and Bolle sunglasses which we have used on the beach and for skiing. There are many other items that we have used during our travels. Gear-Zone runs regular promotions so it is worth checking frequently for up to 25% off leading brands.



---


One of the best known cross channel ferry companies, P&O, have introduced a 'Best Fare Sailings' scheme for 2009 to help keep fares as low as possible. Just an example of this that we have checked:-
1st. August 17.30 Dover - Calais £60
1st. August 18.15 Dover - Calais £25 (BFS)
Visit their website for further details.


---
Croatia nudist beaches and scuba diving paradise!
Welcome to our travel guide on Croatia's best nudist beaches and scuba diving. Find your new nudist friends and enjoy this spectacular 'Coast of a Thousand Islands'!

---
Dieting and Naturism?
Clinical psychologist, Cari Corbet-Owen has written a great article from the viewpoint of someone who has recently discovered naturism.
Want to know why taking a naturist holiday can be the best thing you'll ever do for your self esteem? Want to know why you don't find eating disorders in naturist societies? Pop over to Ditch Diets Live Light and see what Cari has discovered.

---