south chase shores
by joe
(orlando, fl. usa)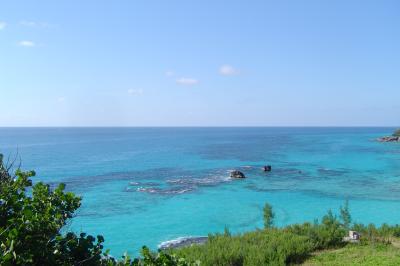 went to stay with a friend for a 3 day weekend. although the beaches were incredibly scenic, there were no public nude beaches, so the only place to "shed the thread" was in her back yard. Although the yard was fenced, I could clearly see the couple next door (and they could see us) as they spent pretty much the same amount of time as we did in the great outdoors.

for the entire weekend, we were nude as we gardened, bar-b-q'd, and played croquet, never once it seemed, out of sight of her clothed neighbours.

as we hugged and said our good-byes at the aeroport, i jokingly said "tell your neighbours good-bye for me". she promptly replied "okay but this place is so small, the chief of police already knows you are leaving"!
Join in and write your own page! It's easy to do. How? Simply click here to return to First Time Naturist Experience.
Please subscribe to our newsletter Naturist Times. It tells you regularly about updates to our website plus other interesting naturist bits and pieces.