A Site Map
For
The Naturist Holiday Guide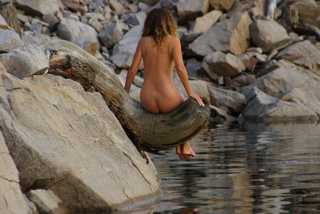 Please use this site map to find any page in Naturist Holiday Guide.

Or if you prefer you can search for any page on our site by using our powerful built-in search function.
Looking for a campsite in France? Or maybe a naturist beach in Greece?
In the search box below, just type in the word, phrase or term that you are looking for and then click on the search button.
For example, if you are looking for a resort in Fuerteventura on our site, then type in the phrase "Fuerteventura resort" into the box and then click the search button.
The results will appear on a new page with information and links to every page on our site connected with hotels in Greece.
We hope you find this helpful!
Custom Search
France

Arnaoutchot - Our wonderful years of naturist camping in Les Landes
Montalivet - A great place for adults and children in South West France
Euronat - Our first ever naturist campsite
Le Colombage - A gite for two for naturist tranqility
Mousehouse - A naturist escape in Brittany
Le Linas - A secluded naturist hamlet in the Minervois
Haute L'Oseraie - An exclusive and private villa in Burgundy

Natustar - an association of six environmentally friendly campsites and resorts throughout France and Crete.
Bagheera - A naturist haven on the island of Corsica
Creuse Nature - A true small paradise in the Limousin
Domaine Laborde - A beautiful campsite set in a wooded hillside on the border of the Dordogne and Lot-et-Garonne.
Le Colombier - Tranquility in a wonderful campsite in an entire valley in the Vendée
Les Lauzons - Situated amongst the beautiful lavender fields of Provence
Crete, Vritomartis - Naturist freedom on the island of Crete

Stay with Us - Bed and breakfast in beautiful South Charente

Greece

Kefalonia, Vassaliki - The Jewel in the Crown of Kefalonia
Crete, Vritomartis - Naturist freedom on the island of Crete
Peloponnese, Fig Leaf Villas - Naturist peace in mainland Greece
Corfu, Villa Atraides - A beautiful villa nestling in its own hillside

Skiathos - Our honeymoon Island

Greek Islands - Naturist Greece the Island Hopping Way
Antiparos - Discover great naturist beaches
Donoussa - Why this was not our favourite Cyclades Island
Koufonisia - Our exploration for naturist beaches here
Naxos - The long cycle!


Spain

La Monja - Beautiful naturist property for sale in southern Spain
Casa Palmeras - A luxurious self-contained one bedroom apartment with its own private access, terrace and garden area with pool
The Hideaway - A totally private guest house and spa with wonderful garden and pool
Apartment Borzoi - A high quality two bedroom naturist apartment with pool and jacuzzi

Canaries
Fuerteventura, Don Luis Apartments - High quality apartments in Corralejo
Fuerteventura, Infiniti - A blend of wonderful villas, pool and sunbathing areas in Corralejo

Portugal
Portugal - Our 2005 trip
Naturist beaches in Portugal - Our search for Portuguese naturist beaches

Croatia

Naturist Resort Solaris - small paradise on the Istrian peninsular

Brazil

Buy your own naturist resort - two hectares of tropical naturist bliss in Brazil

Cuba

Cayo Largo - Read about George and Diane's naturist trip

England

Devon
Acorns - Naturist seclusion and tranquility in the heart of Devon

Cornwall
Cornwall - Why we love Cornwall so much
The North Coast - Bude to St.Ives
West Cornwall - St.Ives to Lands End
Our Favourite Beach - Lands End to Penzance including Pedn Vounder
The South Coast - Penzance to Plymouth

British Naturism
Nudefest2009 - Last years BN event in Cornwall
Alton Towers - Read about the 2008 event
Splashdown - Event organised by Young British Naturists

Other Stuff
Advertise With Us - Advertise your apartment, campsite, resort on our site
Naturist Friends - Our naturist dating site
The World's Best Nude Beaches and Resorts - 1000 nude beaches and resorts. Fantastic photographs!
Naturist Holiday Lets - Worldwide holiday lets
Book Shop - To help plan your holiday
About Us - About us and our life in France

Your Holiday

Car Hire - Very competitive car hire from Carrentals
Travel Insurance - Award winning travel insurance from Insure and Go
Camping Equipment - Quality camping equipment and accessories at cheap prices from Gear Zone
Cross Channel Ferries - Great cross channel ferry offers from P&O

Naturist Experiences

First Time Naturist - Our first time at a naturist resort!

Your First Time Naturist - Tell us your first time naturist experience

Your Experiences - Favourite beach, campsite, resort
Favourite Campsite - Tell us of your favourite campsite
Favourite Beach - Which is your favourite naturist beach?
Favourite Accommodation - Do you have a favourite naturist accommodation?

Bits and Pieces

Bits and Pieces - Our naturist holiday page of campsites and photo's
Resources - Links to other websites
Free Newsletter - Regular updates and new information on our site
Our Naturist Blog - Subscribe to our naturist blog for instant updates to our site
Contact Us - Ask us questions or just say 'Hello'!
Site Policies

Travel Tips - Tips to, hopefully, make a happier holiday

Journey - Advice for travelling abroad
Holiday Tips - Tips for a safe and enjoyable holiday
Your Holiday Tips - Your tips to help fellow naturists' holiday


Return from site map to home page